Share this inspirational story of Vallabhbhai Patel
The Inspirational Story of "Sardar Vallabhbhai Patel"
From 1947 to 1950, India's first Deputy Prime Minister, Vallabhbhai Jhaverbhai Patel, served as the country's first deputy prime minister. He was an Indian barrister and a senior figure of the Indian National Congress who was a leading person in the nation's freedom movement.
Birth: The First Deputy Prime Minister of India was Sardar Vallabhbhai Patel. Popularly known as Sadar Patel, he was born on 31st October 1875 in Nadiad, Gujarat. His father was Jhaverbhai Patel and his mother was Labda. His father was also associated as one of the soldiers in the army of Queen of Jhansi.
Childhood: Vallabhbhai Patel was a very curious child and therefore would shoot loads of questions to his teachers in the school. He learned a lot from his father while farming like tables, arithmetic, and many more. He was always fond of learning English, so after Class 7, he moved to Peddler with his friends and started living there. His economical condition was not stable, so he completed most of his studies, even law, by borrowing books and without taking admission to any college. He was a very dedicated student and therefore was able to complete his law studies only in two years. He wanted to be a Barrister in England, so he would walk miles in order to save money.
Adult Life: Vallabhbhai Patel finally went to England when he was 36 and became a Barrister.  He became the Sanitation Commissioner of Ahmedabad when he returned back to India and later he had a major clash on Civic issues with the Britishers.
Trigger point in his life: His turning point was when he met Gandhiji. Initially, he was not influenced by Mahatma Gandhi but after listening to his speech on Swaraj, Vallabhbhai was very impressed and became one of his followers. He even volunteered in the Satyagraha movement and led it. He did that so well that people started calling him, Sardar – A leader. Thereafter Sardar Patel played a huge role in the independence struggle while supporting Gandhi Ji.
His Efforts: Sardar Patel is well-known for the Post-independence unification of India. In 1947 when India got back her freedom, it was divided into 562 princely states and every state wanted self-independence. That was when Sardar Patel took the lead to unify all the states and made India, Indian Union.
In 1947 when India was partitioned, and Pakistan was formed, the Nizam of Hyderabad wanted to shift his state to Pakistan forcefully. When Vallabhbhai Patel came to know about it, he himself stood on the way with his strong iron gut and prevented it from happening. Thus, he also came to be known as "The Iron Man" who unified India.
Movements: He was involved in Satyagraha in Gujarat, Quit India Movement.
There are dedicated buildings and streets built on his name all over India. Not only that, in honor of Sardar Vallabhbhai Patel, the Indian Government also recently built the "Statue of Unity" in Gujarat which is the tallest statue in the world. 
Stay tuned and listen to more episodes of our podcast "Famous Indian Personalities" where we keep bringing stories from the lives of the greatest personalities of India. And don't forget to check out our other podcasts for kids on free Chimes Radio mobile apps – India's largest kids podcast network. Available on Google and Apple App stores.
Listen to more episodes of "Famous Indian Personalities"
← Previous "Mahatma Gandhi"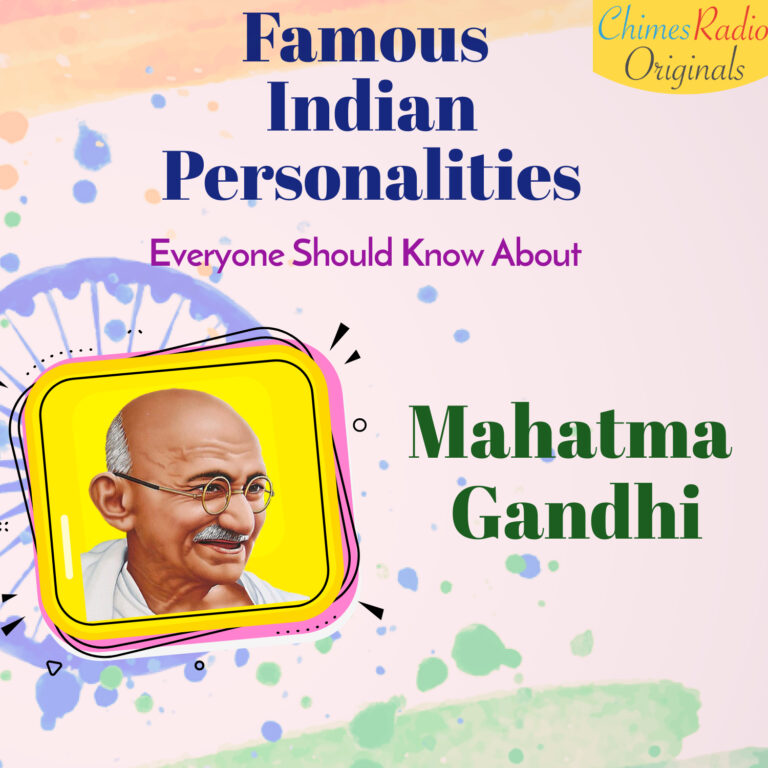 Next "Dr. B.R. Ambedkar" →