Hindi Varnamala
Ki Kahaniyan
Enjoy listening to popular Hindi Varnamala stories below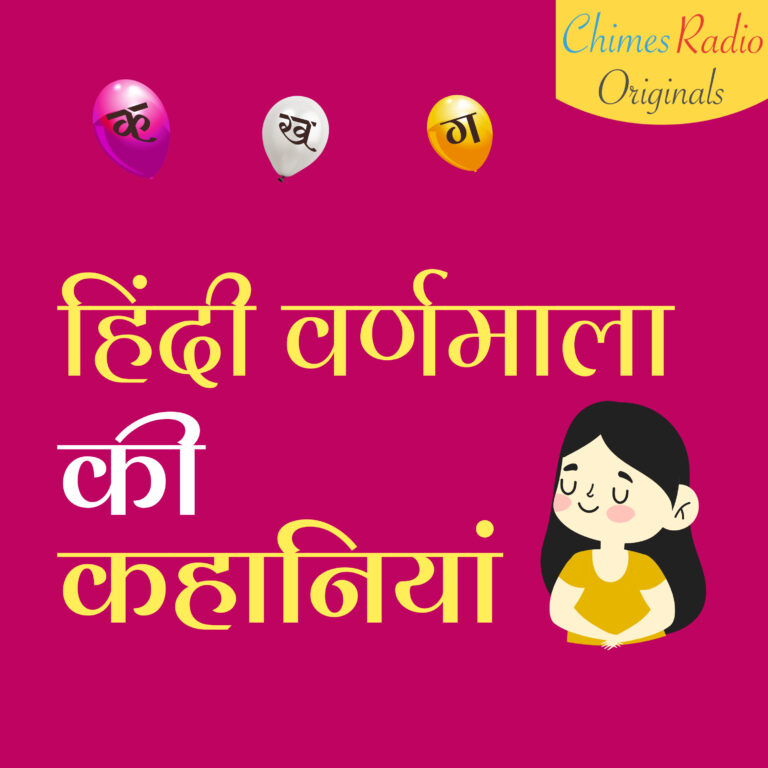 The Sanskrit word 'Varnmala' is comprises of two parts:
1. Varna – which refers to the smallest unit of language. It is equivalent of A,B,C,D, and so on in the English language. Varnas are classified into two parts Swars (equivalent to vowels) and Vyanjans (equivalent to consonants)
2. Mala – which means a chain.
Varnamala, thus refers to the chain of Hindi alphabets which is akin to A to Z in the English language. 
And just like in any other language, the alphabet in Hindi Varnamala follow a specific order as described in the charts below and are the first thing that kids are taught while starting on the journey to learn Hindi, one of the oldest and widely spoken languages in the world.
And in order to make this learning process easy and to help you quickly build your vocabulary in Hindi, we have created "Hindi Varnamala Ki Kahaniyan" podcast. This is a collection of stories where each episode focuses on one of the Hindi Varns and a beautiful story is weaved around that. By the end of the story, audience would have learned several words starting with that Hindi Varna.  
So join Chimes Radio in your journey to master the Hindi Varnamala and let's have ton of fun in the process.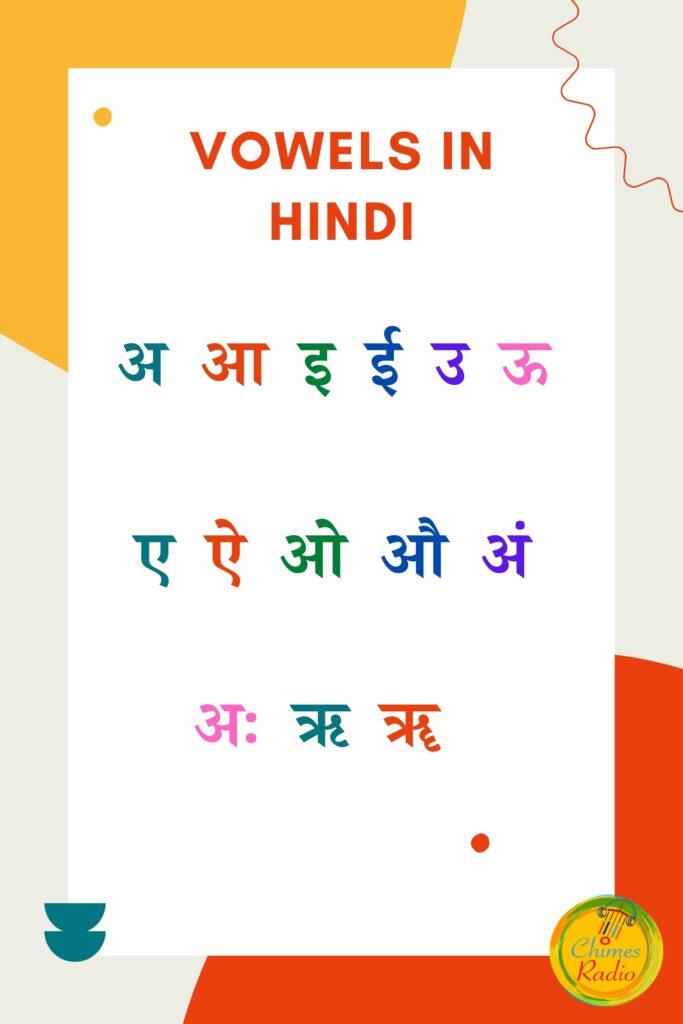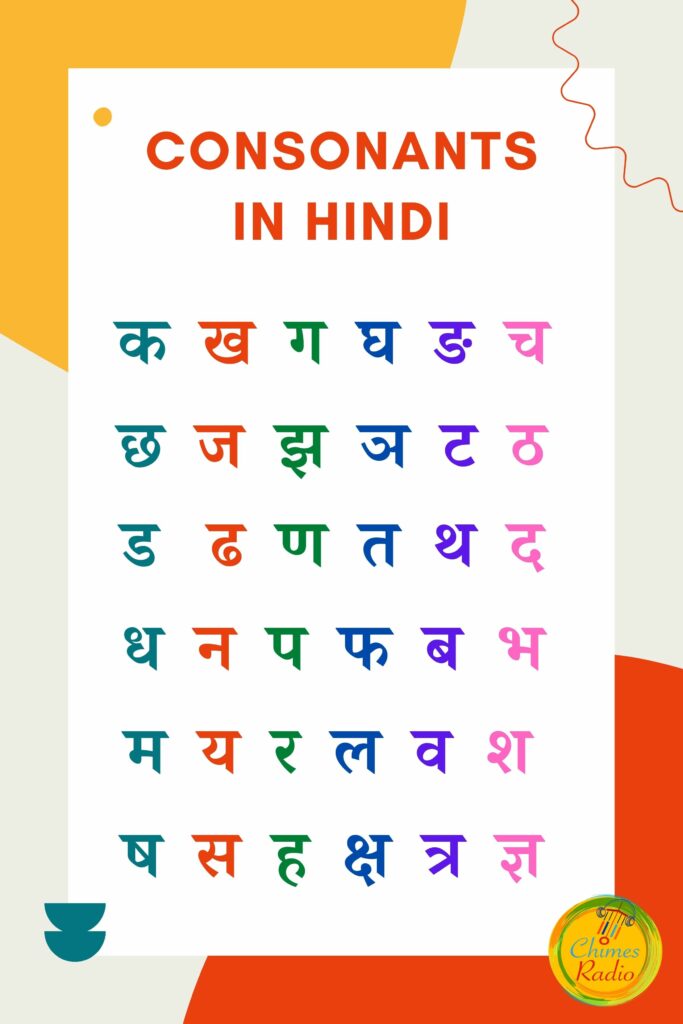 Introduction to Hindi Varnamala Ki Kahaniyan Podcast
Gauri and Anjali are two young girls who happen to visit their cousin Pooja during summer break. Since the kids have nothing much to do during hot afternoons, they devise a game to listen to a Hindi Varnamala story each day and note down all the words which come from that Hindi Varnamala letter. Begin this journey of simple stories that will bring a smile to the audience's face while also teaching young children a few new words. 
Listen to these Hindi Varnamala Ki Kahaniyan in audio format by downloading Free Chimes Radio mobile apps from Google or Apple App stores. 
Hindi Varnmala Stories For Kids
Pooja started telling her first story from the letter 'क'. This is about a young boy based in Kashmir and goes out on a sightseeing trip with his father and mother. 
Pooja started telling her second story from the letter 'ख'. This story is about two young rabbits Honey and Bunny and how being the naughty one, Bunny ignores his mother's advice and ends up in trouble. 
Pooja started telling her third story from the letter 'ग'. This story is about two friends Gaurav and Ganesh. Ganesh was struggling with his crops when Gaurav gave him a suggestion to consult a learned wise man. The learned sage teaches Ganesh life's most valuable lesson to be happy.
Pooja started telling her fourth story from the Hindi letter 'घ'. This story is about a priest who used to look after a temple next to a river and a crocodile and how the crocodile help priest in saving the temple from a pair of thieves.
Find more Hindi stories for kids below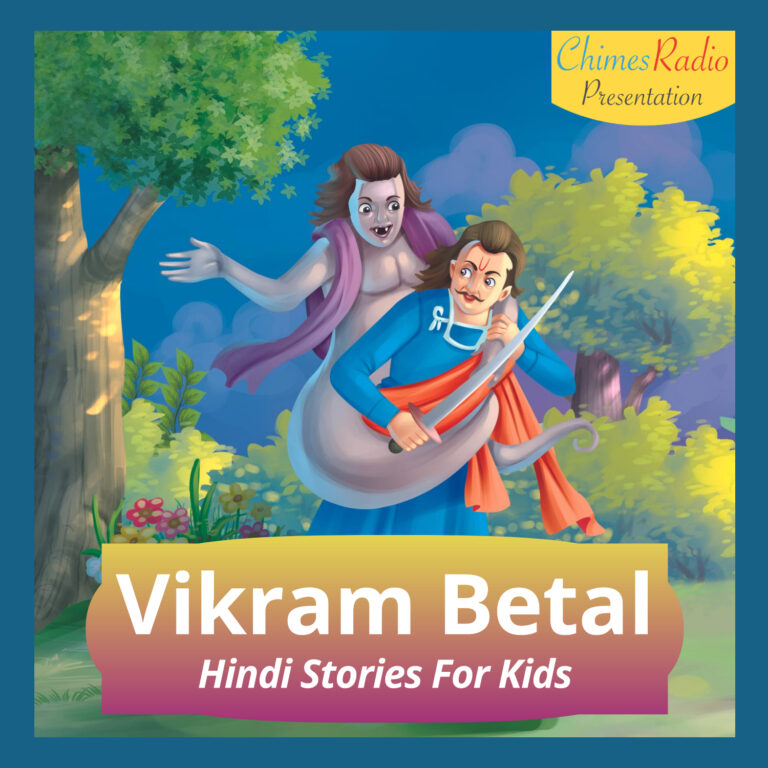 Dig through the ancient story of a King & a ghost
Listen Now »