How to Make Mango Pudding
Make Flavourful Mango Pudding!
(You'll also be added to our weekly newsletter list)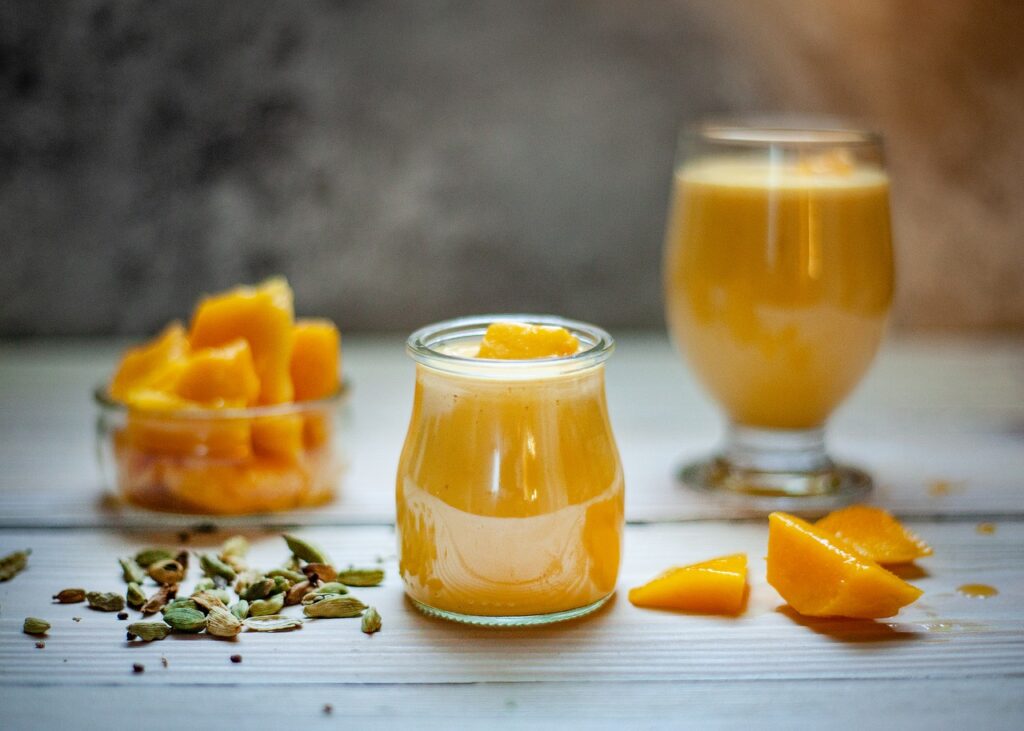 Recipe Name: Mango Pudding!
Preparation Time: 10  mins           Freezing time: 2 hours           
Age of Cooking: 7 years & more    Serves: 2 persons 
(Under strict parental guidance)
1/2 cup boiled water 
1 cup fresh mango puree 
1 tbsp unflavored gelatin 
1/2 cup sugar 
pinch of salt
1/2 cup coconut milk 
Mix together the gelatin and hot water in a  bowl until smooth
Add sugar and salt to it and mix well
Add the coconut milk, the mango puree and whisk well till the mixture is smooth
Pour the mixture into  small bowls
Refrigerate the bowls for a 2-3  hours
Your delicious mango pudding is ready
Cherry makes the mango pudding more delicious  😉
If mango is the king of fruits, mango pudding should definitely be the queen of desserts. Mango pudding combines the goodness of milk with freshness of mangoes and deserves to be called a perfect savoury dish for your kid. 
This recipe is inspired by the cooking without fire recipes for kids. Make this recipe of cooking without fire today and stay tuned for more fireless cooking recipes for kids.