How to Make Vegetable Sandwich
(You'll also be added to our weekly newsletter list)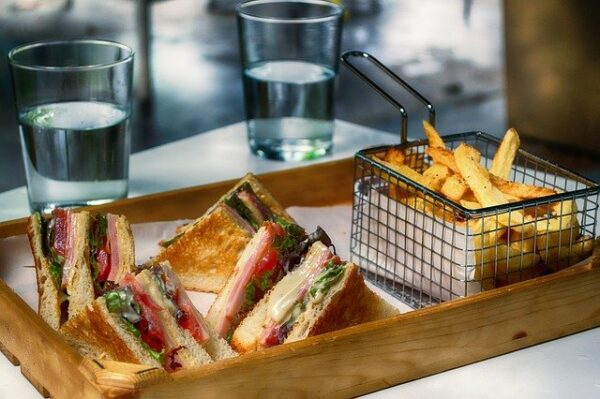 Recipe Name: Vegetable Sandwich
Preparation Time: 10  mins          
Age of Cooking: 5 years & more 
Serves Up to: 2 persons 
(Under strict parental guidance)
2 sandwich bread
1 tbsp mayonnaise
6 slices cucumber
6 tomato slices
Chaat Masala
1 carrot grated
Salt 
Spread mayonnaise on all bread slices
Put the cucumber slices  and tomato slices on the bread
Add grated carrot over it
Sprinkle salt and chat masala for taste
Cover the layers with another bread slice from the top
Your vegetable sandwich is ready
Smart Vegetable Sandwich tip!
Red pepper flakes make the vegetable sandwich more pleasant and tasty  😉
Vegetable sandwiches are tasty snacks carrying slices of healthy vegetables wrapped within the breads. They don't only calm down your hunger but also provide myriad vitamins, fibres and minerals in the form of fresh vegetables  necessary for your children's development.   
This recipe is inspired by the cooking without fire recipes for kids. Make this recipe of cooking without fire today and stay tuned for more fireless cooking recipes for kids.