Get to know about the top family weekend getaways places in India.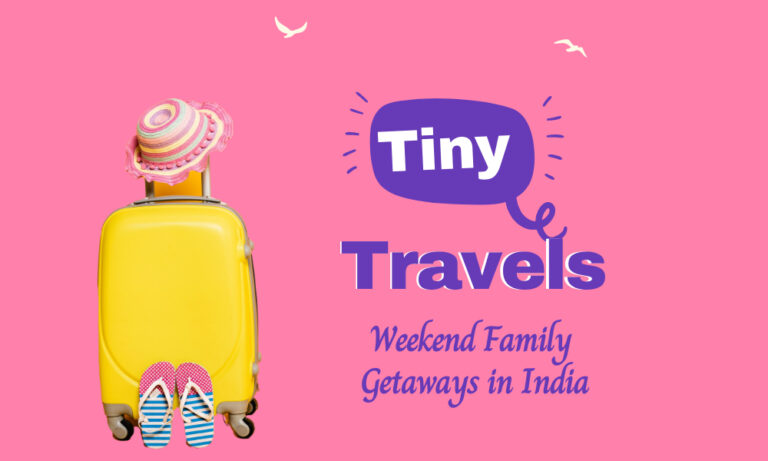 Traveling for a vacation with kids is a lot different from traveling alone or as a couple. You have to take into account your kid's age, interests, and energy levels while planning each day meticulously. Else what might have been an enjoyable family trip could very quickly turn into a nightmare.
But it doesn't have to be a coin flip like this. All you need is some advanced planning and research to ensure you get the most of the time you have with your family and enjoy a memorable vacation. As a starting point, be prepared with the most obvious questions like the best kid-friendly place to see/visit in your destination city, kid-friendly activities, kid-friendly eateries serving good food and recommended by others, travel options within the city, the closest airport, etc. to begin with.
And in this Chimes Radio podcast, Tiny Travels, we address some of the most pressing questions from parents for popular tourist locations all across India. You can use these suggestions to plan your weekend getaways with the entire family. So select the city you want to go to next from our episodes list and let us offer a helping hand to plan your time with kids and build a lifetime of memories.
Indian Family Weekend Getaways
Lets take a quick trip to this "Queen of Hills". Summer capital of the British India, Shimla. It is the capital of Himachal Pradesh- a travelers' paradise for weekend getaways.
Many places of attraction this place has, Kids would love a trip on Shimla Toy Train. Other places to enjoy are The Christ Church, The Chadwick Falls, The Ridge, and another place with huge statue of Lord Hanuman. Listen in to know the legend behind the statue, and many more things about this hilly town which will intrigue you.
In the first episode of this weekend getaways podcast, Tiny Travels, we take our listeners on a short vacation to the capital city of the northern most region of India, Srinagar in the union territory of Jammu and Kashmir.
This beautiful city is famous for the Dal Lake, Char Chinar, Mughal gardens, The Wular lake and many other places. Listen to the complete podcast to know more about this "Switzerland of India".
Other popular podcasts for you: