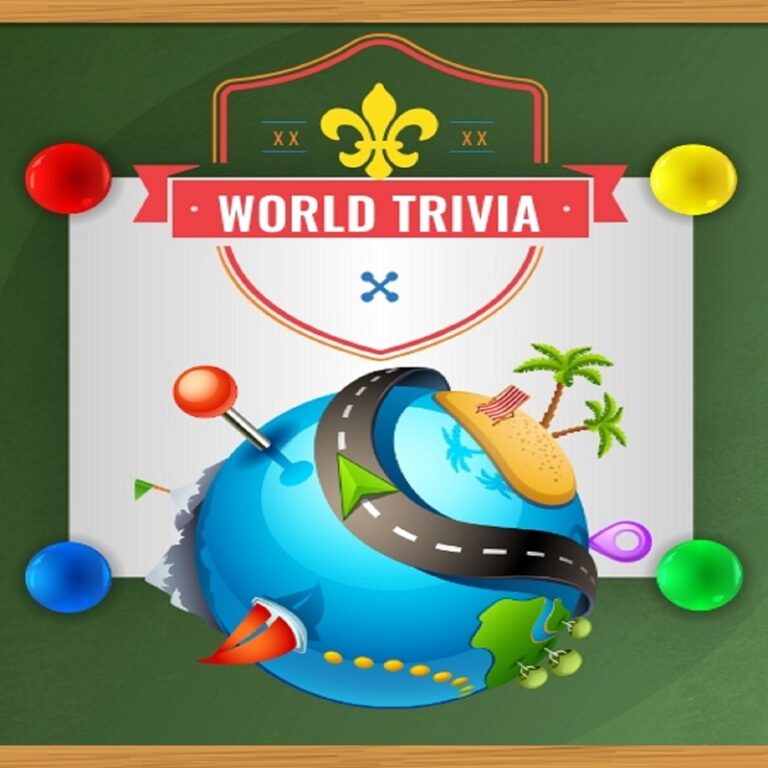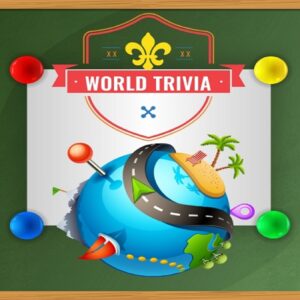 This world is a big mystery with all the hidden facts about the world which are not yet popular. Mysterious world facts for kids are like adventure sport which help them to expand their wings and start exploring this beautiful world at their own end. Moreover, kids are often keen observers and hence naturally curious, to understand what is going on around them.  They are like these little question banks, full of queries and follow-ups, and then some more. So parents often search for several details like world facts and countries, world fact and history, world fact encyclopedia, world trivia facts, and many more. 
So to help parents satisfy the curiosity of their children about our world, especially about the cultures of India, foods of India, drinks of India, etc., Chimes Radio brings World Trivia an original podcast series which offers interesting and lesser-known facts about random but important things. These will not only help improve their general knowledge but also make them sound extremely smart and well-read while conversing with their friends and peers. These short byte-sized podcasts will be fun to listen to and might at times leave your mouth watering for the topics we discuss in these.
Trivia 1: Holi Around The World
Holi is the festival of color. And just like Holi in India, there are several other festivals all across the globe in which color plays an essential part. In this podcast, Chimes Radio will introduce our young listeners to some of these great and fun festivals which might not be known to many.
                          
South Korea: The Boryeong Mud Festival is an annual festival that takes place during the summer in Boryeong, a town in South Korea. The first Mud Festival was staged in 1998 and now it has become a popular tourist attraction.
 
Italy: The Battle of the Oranges is a festival in the Northern Italian city of Ivrea, which includes a tradition of throwing oranges at each other. It is the largest food fight in Italy and after the fight, all the people swim in pools of orange juice.
 
Spain: La Tomatina is a festival that is held in the Valencian town of Buñol, in the East of Spain. Participants throw tomatoes and have immense fun in this tomato fight. It is held in the last week of August every year for entertainment purposes. This event is a highlight in Spain's summer festivals' calendar.
 
Australia: Chinchilla Watermelon festival is held in a place called Chinchilla in Queensland, Australia which is also known as "Melon Capital" of Australia. There is a melon festival in every second year in February where they host interactive and unique events such as melon skiing, melon bungee, melon bullseye, melon iron-man, melon chariot, etc.
 
Thailand: Songkran is the Thai New Year's national holiday. Songkran is on the 13 April every year, but the holiday period extends from 14 to 15 April. Songkran festival is all about throwing water at each other where everyone from kids to adults carries water guns and buckets filled with ice-cold water. While its origin lies in the historic practice to revere and clean Lord Buddha statues with water and sprinkling it on people for purity and prosperity.
 
Greece: Clean Monday Flour War festival in Greece is an annual tradition where people paint their faces and throw a fist full of colored flour. It takes place around March every year and this has been going for the last 200 years. It is also called as Ash Monday.
 
Enjoy all this information in this short kid's podcast.
Trivia 2: International Foods Of India
Food is a core part of any culture and when you talk about India, this is even more obvious. In this mini-podcast, we talk about some popular Indian food recipes which we assume to have originated locally but were actually brought to India by foreigners over many centuries. These dishes are now so ingrained in our social fabric, it will be impossible to think of them otherwise.

We Indians love having Naans along with our favorite paneer dish but this much-loved bread is not a "Made in India" and originally came from Persia and Iran.
Now all the tea lovers will be shocked to know that this much-loved beverage, tea, came to India via the British people. Not only just tea but coffee also is not an Indian beverage. Originally it was developed in Arabia and Africa which was then transported to other countries of the world.

Samosa with green chutney tastes out of the world, isn't it? But this loved snack also doesn't have its humble origins in India and is actually a Middle-Eastern dish that was brought to India by an Iranian scholar.

When Indians talk about desserts, the first image that strikes our mind is the mouth-watering hot Gulab Jamun. But this is a Mediterranean dish which was accidentally made by the chef of Shah Jahan, the 5th Mughal Emperor.
 
Hope you enjoy this podcast on not-so-important yet very interesting trivia and continue to relish these great dishes.
Trivia 3: Endangered Animals Of India
Endangered animals are the species of animals that are likely to be extinct in near future due to their decreasing count. And in this Chimes Radio Original podcast, we bring to you an overview of 5 endangered animals from the land of India – Asiatic Lions, Bengal Tigers, Blackbuck, Red Panda, and Snow Leopards. In fact, these animals are not only endangered in India but across the globe.
 
Count of Bengal Tigers, the National animal of India and Bangladesh, has been decreasing over the years due to poaching and the human-tiger conflict. In 2011, there were approximately 2000 Bengal Tigers left in India.
 
Lion, the King of the jungle, is also marked as endangered species. In May 2015, the 14th Asiatic Lion census was conducted in an area of 20,000 sq km, in which the lion population was estimated to be about 523. In August 2017, another survey was done in which pleasantly the population has increased to 650.
 
Snow Leopards are the large cats, native to the mountain regions in Central and South Asia. Only 524 snow leopards are left in India.
 
Count of Blackbucks, one of the fastest runners, is only 7000 that are left in India and is continuously decreasing due to large scale conversion of their natural habitats into agricultural fields.
 
Red Pandas, also known as lesser pandas or red bearcats, are mostly found in the Himalayas and its population is on the decrease again. In India, there are only 6000 red pandas left.
 
Let's hop on to our knowledge express and enjoy this kid's podcast.
Trivia 4: World's Top 5 Chocolate Brands
If we try and do a survey of the world's most favorite snack, there is a high chance that chocolates will come out as clear winners. There is a whole range of this confectionery item which is available starting from milk and white chocolates to pungent dark flavored ones.
 
So in this special kid's podcast, we talk about the top 5 global brands of chocolates which have made a mark for themselves, and trust us, their fan following is so huge that it may be bigger than some of the country's entire population.
 
Starting with Ferrero Rocher – Italian chocolate originally made in France. It is crunchy white chocolate made with hazelnut, sugar, palm oil, buttermilk, etc.

Guliyan is our second pick for its premium quality Belgian chocolate and has been manufactured since 1958. It comes with a variety of fillings and tastes completely different from other chocolates because it is made with 100% pure cocoa butter.

Lindt Chocolate is made in heaven of Earth i.e., Switzerland. Chocolate factories for these are probably the largest in the world and these contain cocoa and hazelnuts.

The Lebanon based chocolate, named Patchi Chocolate is the leading chocolate brand from the Middle East. These chocolates are found both in dark and white flavors and contain cocoa mass, cocoa butter, hazelnuts, and palm oil among the main ingredients.

The last global premium chocolate is Ghirardelli started in 1858 first time and is prepared as intense dark chocolate squares to caramel chocolate squares.

So next time you go out shopping or travel abroad, you will know which brands to look out for if you feel like trying something new.
Trivia 5: Summer Drinks For Drinks
About 60% of the human body is water and it is very important to keep ourselves hydrated especially during the summer season. Therefore it is the best time to enjoy some refreshing drinks in order to keep our body cool and hydrated. Let's listen to this podcast to find out which are the most loved summer drinks by kids in India.
 
Across the nation, we Indians are a big fan of mojito, which is also called as lemon water in simple language or nimbu paani in Hindi. Nothing is more healthy and powerful than a glass of fresh lemon water on a hot sunny day.
 
Research has found that milk is a much better re-hydrating drink than water because of its longer retention capacity. It contains protein and sodium which helps our body to regain lost energy. Milkshakes and smoothies are some popular summer drink made from milk to make it interesting for kids.
 
Coconut Water is undoubtedly another favorite drink, especially in coastal states of India. Being low in calories and rich in potassium, coconut water is considered to be more beneficial than a normal glass of water. Even sportsmen consume coconut water to gain their energy.
 
Cucumber juice is an excellent choice as a hydrating juice as cucumbers are known to contain 90% of water and are one of the most nourishing vegetables.
 
Finally, fruit juices like orange juice, beetroot juice are a great choice too as they are rich in electrolytes and are natural blood purifier. Natural fruit juices are often recommended by nutritionists for kids to keep them active and away from fizzy drinks.
Trivia 6: Digital Photography Basics For Kids
Want to introduce your kids to photography but wondering where to start? Let's kick start their photography journey with Chimes Radio's 'Digital Photography Basics' where we explain different types of close up shots, mid shots, and wide shots. The perfect way to introduce them to this beautiful skill and who knows, they might be the next big thing?
 
With mobile phones or mini cameras or DSLRs, photography can be done anywhere as long as you have a lens. To do it, one needs to know a few basic shots, and boom you get a beautiful picture that is worth remembering.
 
Close-up is a type of shot where the camera is placed close to the subject to get a close view from shoulder to top of the head, like in the case of a portrait. This shot is used to capture facial expressions. In the extreme close-up shots, the frame includes only one body part of the subject.
 
Mid-shot or medium shot is used when the body language is required to be captured along with facial expression. A medium-long shot shows the subject's body from mid-thigh to top of the head and also little sneak peeks of the background.
 
Long Shot shows the full body of the subject. It is used when we need to show the background as well as the subject.
 
Hope these basic tips help to spike your interest in this beautiful skill and you are encouraged to pick up a camera and have a go.
Trivia 7: Indian Inventions
In this episode of World Trivia, we are going to talk about some very interesting Indian Inventions that have become part of the day to day lives all over the world, so much so, that sometimes we don't even bother to think that where do they originate from?

Let's start with the most ancient invention "0"( in words: zero). This number has no value in itself but surely gives weightage to another number when placed at last. This digit was introduced to the world by the famous Mathematician Aryabhatta, who is also known as "Man of Mathematician & Astronomical Talent". The digit zero was formerly introduced in the Common Era and was used by Indians in their mathematical calculations.

The next invention we talk about is by the famous computer architect, Ajay V. Bhatt. He invented the lifeline of modern-day data transfer – Pendrive or USB (Universal Serial Bus). USB or Pendrive is the most efficient data transfer device which is easy to carry owing to its small size and with rapid technological developments, has sufficient storage space.

Moving on to board games, this invention has been our true friend in the lockdown period of Covid-19. Be it chess or snake and ladders, they both originally invented in India. Chess, the game of intellectual was invented in the 6th century which was earlier called "Ashtapada" and Snake & ladders which is now also played digitally was introduced in the 13th century by a poet which was then referred to as "Moksha Patam". This game later became very popular in England during the British rule and got its English name too.

 Yoga, an art of healthy living and fitness was also introduced to the world by India. It is said that yoga credit for Yoga goes directly to Hindu God, Lord Shiva, who is considered the first yoga teacher. Yoga has even got itself a special day which is celebrated as International Yoga Day on 21st June every year.
​
Did you know that the shampoo which we use to wash our hair was originally invented by Indians? Shampoo was invented in 1762 as "Champoo", meaning massage, in the eastern parts of the Mughal empire, and was used as a product for a head massage with no fragrance at all. But after several developments and several name changes, it came to be known as shampoo, as we call it today.
Trivia 8: American Inventions
We often use the phrase "Necessity is the mother of inventions." Many inventions have surely turned our world upside-down and are a part of our daily life now. In the last episode we came across various Indian inventions and today, we are going to throw light on some brilliant and interesting American inventions.

Starting with Lunar Module, it is that lander spacecraft that helped Neil Armstrong and Buzz Aldrin to first step on the moon. The Lunar Module made its first landing in 1969. It was built with the help of 7000+ engineers, technicians, and mechanics. This brilliant invention was directed and designed by Thomas J. Kelly who head the entire project.

The next interesting invention is the object what we all find in our computer table, the Mousepad. These mousepads help us to move the cursor from one place to another very smoothly. These were invented in 1968 by Jack Kelly, a very good friend of Douglas Engelbart, the inventor of computer mouse.

Talking about the computer, did you know even printer was an American invention and was first invented in the same year when the lunar module was invented, 1969. The printer was invented by a Xerox engineer, Gary Starkweather. Earlier printers were only able to print two pages and were very rare but now we all know the abundance of printers everywhere and also the magic of "Ctrl+P".

Running shoes is also an American invention from the track and field coach, Bill Bowerman in 1971. Bill was in search of a light and strong grip shoe so one day he poured a little amount of rubberized liquid in a waffle maker and came up with the rubber sole and that's how he introduced waffle sole shoes. Do you know, Bill Bowerman is the founder of the famous shoe and sportswear brand Nike?

The last invention we are going to talk about is the Video Game Consoles. The inventor of video game console is Ralph H. Baer and he named his first console as "Magnavox Odyssey" in 1972. He was the man who turned the boring Television sets into an exciting video game system to which we are hooked on till today.
Trivia 9: Russian Inventions
In this episode of Inventions Around the World, we will talk about some amazing Russian inventions. So let's get started.

We all must have heard about the radio. Radio is a device for wireless communication. This concept was first introduced by Alexander Popov, as a Russian Physicist in 1885. He was the first man to make the radio set but unfortunately, he could not publish his work. After two years, an Italian man Guglielmo Marconi worked on the same idea and successfully demonstrated the first radio, and a lot of people gave him the credit for its invention. But even today, after so many years, the debate on the real inventor of the radio is still on. Who do you think should get its credit?

Moving to the next invention, let's talk about Television which was invented by Vladimir Zworykin, a Russian engineer in 1923. He applied for his patent in the United States and he did not just stop just at that. After years he also invented Kinescope, a type of film recorder, and then went on to invent Iconoscope.

The next invention we are going to talk about is the Videotape recorder. It was invented by Alexander Poniatoff in the 1950s under his own company named Ampex. Even other companies had to use the patent of Poniatoff to develop their version of videotape recorders.

Let's shift to something completely different to the food segment now. So the next invention we will talk about is Yogurt. In 1910 a Russian scientist proved that fermented milk is very useful for our body and its metabolism. It was first made in Bulgaria and today it is found in abundance all over the world.

Similarly, another unique invention from Russia is Synthetic Rubber, which was invented by Sergei Lebedev in the year 1910. The man-made version of rubbers is used in making tires for cars, cycles, and aircraft but synthetic rubbers have a specific use in producing rocket propellants.

So hope you enjoy this podcast. We will bring the inventions from another country in our next episode.
Trivia 10: Chinese Inventions
After India, America, and Russia, now we have moved to a country that is a hub of manufacturing for decades for the entire world. Yes, China! So tune in to our audio podcast for kids and learn about some famous Chinese Inventions that changed the world.
Starting with the most important product ever invented, Paper. Paper is a thing that is used everywhere- be it in school, office, college or home, it is to be seen in all the places. Paper was invented by a person named Cai Lun. Cai Lun's paper-making technology covered entire Central Asia and people were so impressed by it that it has now become an integral part of our lives.
Next up we have another unique invention of China, printing. Around 220 AD, China introduced a technique of printing called Woodblock printing but it was very expensive and time-consuming. So years later, a person named Bisheng, introduced a new type of movable printer which was quicker and a lot easier. This new technique of printing first got popular in Europe and then all across the world.
Not just paper, China also invented the most importantant navigational instrument, Compass. Earlier these were used as a navigational instrument only in Chinese ships. But with time other people adopted this directional instrument and started using it largely. This instrument was invented and discovered by a group of people.
Umbrella, a device used for protection from rain and sunlight, is also a Chinese inventions. It was invented first by a carpenter named Luben. His invention was inspired by a few kids, whom he saw taking shelter under lotus leaf on a rainy day. Therefore, he used his skills and made this flexible framework called an umbrella.
Tea, a popular beverage all around the world especially in India, is another Chinese invention during the Tang dynasty. Tea was first introduced by Shang, the emperor of the Tang Dynasty. There was also a book on tea, "Cha-Ching" written by Lu Yu in the same dynasty.
So hope you enjoy this podcast. We will bring the inventions from another country in our next episode.
Trivia 11: British Inventions
Every time we use a machine or any other simple object, we often wonder about the history behind its invention and who invented it. So to quench your thirst, Chimes Radio is here to talk about the inventions of the various countries across the globe. After covering India, Russia, America, and China, we are now going to discuss a few of the biggest inventions from British/England. 
We all love eating chocolates, don't we? But do you know the inventor of the first chocolate bar? Back in  1847, a man named Joseph Fry created a new formula, where he mixed cocoa powder & sugar together creating the first chocolate bar. 
We do always hear from our elders the benefits of brushing our teeth twice a day but did you ever think who brought this idea of cleaning our teeth?  Before toothbrush was introduced, people used the mixture on a rag to clean their teeth. But it was apparently very time-consuming. So to make this process super efficient, a man named Willam Edis introduced the concept of the toothbrush. Though back in those days the brushes were not this appealing or fashionable as we find in the market these days. 
Telegraphs have used as a mode of communication to deliver messages from one place to the other using wires and electrical signals for decades. The first commercial telegraph was introduced in 1837 by Charles Wheatstone and William Cook. This invention paved the path for the invention of cellphones too. 
Can you guess the full form of ATM, which our parents go to take out money from their bank accounts? It is Automated Teller Machine. This machine was first installed in the Enfield Town of London in 1967. This machine was invented by a team of engineers led by John Shepherd Barron. 
In case of fire, we use a red cylindrical machine to extinguish it. This safety machine is called a fire extinguisher which was invented in 1723 by Ambrose Godfrey. Then from 1818, modern extinguishers came in use which was designed by William Melby, a British Captain. 
So hope you liked this episode and we will bring the inventions from another country in our next episode.
Trivia 12: French Inventions
We have been learning a lot about the various countries and their inventions but some of the most popular things we use today were actually invented in France. Listed below are some of the most popular French inventions.
We all know about Parachute. A balloon-like device which is used as for safety while travelling by air. Yes, Parachute, the entertaining ride was a French invention invented by Louis Sebastian in the 18th century. The word Parachute came from the french word "parasol" and "shoot" means to protect from falling. The 1st parachute jump was done in the year 1783. Amazing, right?
How many of you love clicking photographs? Most of us do, right? We often showcase our creativity through the photographs we click. But do you know the story behind the invention of photographs? The world's first photograph was invented by Nicéphore Niépce, from a window. The first black and white photograph took 8-9 hours to process before it gave a final result. Louis Daguerre, a French artist reduced this long processing time of developing a photograph, and thus in the year 1838, the world had its first confirmed photograph. 
Did you know, a single frame is known as a "still photograph" but when a number of frames are watched in motion, it is known as "Cinema". France contributed to inventing the first video camera in the world. It was invented by a Frenchman named Louis Le Prince in 1888. He was also the first man to shoot the first moving sequence of a film from his invention. Right after that, the Lumiere Brothers of France were the first to announce the first public screening in December 1985. 
In the year 1816, physician Rene Theofield invented an instrument called as Strethoscope to analyze the sound of the human body like our heartbeat. Though this instrument is very advanced these days but back in 1816, it was just like a plastic pipe. 
So hope you liked this podcast and we will continue to bring inventions from another country in our next episode.
Trivia 13: Canadian Inventions
After France, we head to another very popular country, Canada, that happened to have made its reputation for its own unique inventions. We start with a popular sport, Basketball. James Naismith invented basketball and was the first one to make a basketball team- Canadian Heritage Minute. He did not just invent basketball but also the entire sport and wrote its rule book as the sports coach. 
Do you know what is a paint roller? The handy roller used to paint the walls of our houses.  Yes, the paint roller was invented in Toronto in 1940 by Norman Breakey. Unfortunately, he passed away before he could take a patent for his work but later an American man Richard C. Adams took the patent for a paint roller and is now widely accredited for being the inventor of it. 
The next invention we will talk about is the garbage bag. We all use these bags at home for hygiene and sanitation. Ever wondered how did it come into existence and who invented it?  The green polythene bag was invented by Harry Wasylyk and Larry Hansen in 1950. This invention was liked by a lot of people and soon a brand bought the invention. Parallelly, Frank Plom a Canadian inventor designed and invented the same product too.
Insulin is a hormone produced by the human pancreas which allows our bodies to use glucose. When our body is unable to produce insulin, doctors recommend us to take man-made insulin. Insulin was invented by Sir Frederick Banting along with a biochemist John Macleod in Canada. They were even awarded a Noble prize in physiology for this. 
Who is hungry after listening so much?  Wanna grab some bread and peanut butter? But do you know who invented peanut butter? American pharmacist, Marcellus Gilmore Edson of Canada patented peanut paste, now known as peanut butter in 1884.
We will talk about many more inventions in coming episodes, till then keep tuned with Chimes Radio. You can also enjoy our live radio segment. 
Trivia 14: Swiss Inventions
Switzerland is considered to be one of the beautiful countries across the globe and was also named the most innovative country in 2015. Talking about the inventions of this country, let's start with zip. Yes, the zip we have on our clothes was first discovered in Switzerland in 1923 by Martin Winterhalter. He had to invest a lot to get a patent for his innovation.
Velcro is a type of hook which was also introduced in Switzerland. The word comes from French words meaning velvet and hook. It can be often found on our shoes or medical belts and even in jackets. Velcro is usually made from seeds. An engineer named Geroge de Mestral made velcro his hook and loop fastening method and invented it. In 1952 NASA absorbed this invention and started using it.
How many of you love and crave for milk chocolates? We all do, right! Switzerland is known for its chocolates. Yummy!! Milk chocolates were first invented by Daniel Peter in 1870. This creation of his is considered to be quite a popular invention. 
We have seen our parents wrap the round tortillas or chappatis in aluminum foil right? But did it ever occur to you that who invented it? Well, the patent of this invention was taken by Henrick Alfred in 1905 but was not launched by 1910. This product went popular everywhere.
WWW, World Wide Web, is the internet service we all use to gather information. It was invented by Tim Berners Lee, a British scientist in 1989. He developed the internet and started using it in his own office in the beginning. And now years later we all know how useful the internet is. We all are dependable on it. Anyone can use it from any corners of the world. 
Museli is a famous breakfast that was first created in Switzerland by physician Maximillam Breacher. In the 1970s people got into this craze of staying healthy and eating that's when the physician made this and even offered his patients to eat it. Museli is still considered to be a healthy diet full of proteins and minerals.
We will talk about many more inventions in coming episodes, till then keep tuned with Chimes Radio. You can also enjoy our live radio segment. 
Trivia 15: German Inventions
Let's learn some interesting inventions of Germany in this new episode of "Inventions". We have to refill our car engines with diesel, right? But who made these diesel engines? It was made by Rudolf Diesel in 1868. One day he got an idea of creating a high compression igniting engine for cars. After a lot of experimentations, he finally made a fuel-based engine. The outlook of the diesel engine might have changed and modified today but the basic characteristics and technological science date back to the 1896 model.
Every science lab has an electron microscope. Microscopes magnify small particles and give us a wider view. In 1931, German physicist Ernst Ruska and Max Knoll created the first working electron microscope which is a super useful invention in the world of science.
You might have seen your parents wearing a contact lens in their eyes. Do you know what are those for? Contact lens corrects the problem of focus in our eyes and provides us with good vision. In 1888, a German ophthalmologist Adolf Gaston Eugen Fick used a blown glass to create the lens that would protect the cornea, the transparent part of our eye.
The tape recorder is a kind of mixed invention. Fritz Pfleumer in 1928 invented magnetic tape and following this invention, later tape recorder was created. The 1st tape recorder was demonstrated in 1935. An audio engineer, John Mulein created the tape recorder all by himself in his studio.
We all know about MP3 right? The audio format is used to compress large audio files without losing their original quality. Mp3 stands for MPEG. Mp1 appeared in 1992 but had low bandwidth. Then with a lot of modifications, MP2 was made which was ideally played for DVDs. The came MP3 which turned out to be a major hit all across the globe.
Let's learn about all these great German inventions in this short kids podcast.
We will talk about many more inventions in coming episodes, till then keep tuned with Chimes Radio. You can also enjoy our live radio segment. 
Art and dance have always been an integral part of any culture and heritage. And if the country is as diverse as India, with each state border, you get to experience life in an altogether new way.
Classical folk dances of India, are the focus of this series of podcasts where we travel deep to the native areas of Indian states and bring to you one of their unique dance forms which you may or may not be familiar with. While western and Bollywood dance forms have become a rage in youngsters these days, localities are still keeping the charm of these folk dances alive. Be it major folk dances of India or the popular folk dance Bihu or even the very ancient practice of tribal folk dance of India, we are going to discuss the beautiful art form of each dance.
Listen to this culturally rich exclusive podcast of India, only in our Chimes Radio app, a free Indian radio & podcast platform for kids to know more about classical folk dances of India. 
​​In the first episode of our Trunks N Wheels series on Folk Dances of India, we take a trip to our magnificent South India and travel across boundaries starting from Karnataka, Kerala, Tamil Nadu, Andhra Pradesh, and Telangana. Let's discover the traditional folk dance forms of South India.
In Karnataka, the language spoken is Kannada and the people are referred to as Kannada people or Kannadigas. The folk dance that we pick up to describe for our listeners is Kunitha, a ritualistic dance form especially performed by men.
Kerela is rightly known for its tea and coffee plantation. Their folk dance is primarily Kathakali but we talk about the Padayani dance form which is usually performed in the Bhadrakali temples from mid-December to mid-May. In Padayani dance form, only one instrument is played throughout.
Tamil Nadu has a maximum number of folk dances available as it's musically a very rich state. Their most considered folk dance form is Mayilattam, mostly performed by women dressed as a peacock to worship Lord Murugan or Kartikeya.
Andhra Pradesh is known for its farming folk dance Dhimsa which, in the earlier days, was exclusively performed by women but now both the genders take part in it. The dance form is the official dance form of Vishakapatnam in Andhra Pradesh. The instruments used in this dance form are Dappu, Mori, Tudumu, etc.
Telangana is rich in its art & crafts and dance. The folk dance of our last stop Telengana is Lambadi, performed by females of a nomadic tribe. They dance to the music of the drums played by males. The drive behind this dance is to celebrate the harvest season.
Listen to this culturally rich exclusive podcast of India, only in our Chimes Radio app, a free Indian radio & podcast platform for kids.
​In the second episode of the Trunks N Wheels series on Folk Dances of India, we bring to our young listeners an introduction to various folk dances of East India. Let's discover the traditional folk dance forms of East India.
Starting with Odisha, the state well known for its beautiful sand arts made on the beaches, we talk about its folk dance, Chhau dance. This dance is typical of the Mayurvanj region. Dancers depict tales from Ramayana and Mahabharata and wear special masks. This dance form includes a tinge of martial arts and tribal art too.
The next stop of Chhattisgarh is the land of tribes. The specific dance form of this state is Jhirliti which is performed predominantly by the kids. The kids dress up in the evening and dance in the shape of a circle. They get food and present a sign of gratitude from the people who they are dancing for. 
Jharkhand has its own culture. One of the dance forms that are quite popular in the Munda tribe is Mundari. It is performed during the harvest season accompanied by many musical instruments like bansuri, nagada, etc.
The folk dance of Bihar is, Bidesiya. It is a kind of dance-drama that deals with social issues, emotional topics, and the miseries of the women of the Bhojpuri community. They dance to dholak, tabla, and a live singer. 
Next up is the state of Rabindra Sangeet and Sandesh, West Bengal. The folk dance of Bengal that we talk about is Gombhira. It is a devotional dance form done only by two people wearing clay masks. The dance form depicts the characters of a maternal grandfather and a grandchild. 
Listen to this culturally rich exclusive podcast of India, only in our Chimes Radio app, a free Indian radio & podcast platform for kids.
​​In this episode, we talk about the regional dances performed in the states of Northern India. Let's discover the traditional folk dance forms of North India.
After Jammu & Kashmir became the Union Territories, Himachal Pradesh is now the extreme north state of India. The beautiful dance form of Himachal Pradesh that we talk about is Nati, which is also in the Guinness Book of World Records as the largest folk dance. The dance originated from Kullu district and is usually performed during cultural events. The group dance usually narrates local stories and the instruments used are dhol, nagada, shehnai, etc. 
Moving on to Uttarakhand, this state is divided into regions of Garhwal and Kumaon. In Garhwal, the folk dance is Langvir Nritya, which is very popular there. This dance is primarily performed by men and is done in an acrobatic form using a bamboo pole fixed in one place. The dancers climb up the pole and then balance themselves on the top by laying down on their stomachs. Under the pole, there are various musicians playing folk and traditional music with the help of Dhol and Damaru. 
Undoubtedly, the most popular dance form of Punjab is Bhangra but the folk dance that we want to talk about is Giddha which is performed by women wearing colorful clothes and tying a braid. The typical style of doing the Giddha is jerking the shoulders and clapping in a specific style while the singing style is known as Boliyan. 
The folk dance that we have selected from Uttar Pradesh is Charkula which is performed by women carrying 108 lit diyas (oil lamps) on their heads. It is done to praise Lord Krishna and the balancing act is not very easy to master.
The folk dance of Haryana that we touch upon is Faag, which means Fagun season. This dance form is done before the harvesting season to express the joy of the farmers. It is performed by both men and women on the beats of dhol, nagada, and many others.
Listen to this culturally rich exclusive podcast of India, only in our Chimes Radio app, a free Indian radio & podcast platform for kids.
​Continuing our journey across India to explore the various folk dance forms in our country, in this episode we visit the Western states of India – Rajasthan, Gujarat, Maharashtra, Goa before coming to a halt in the central Indian state of Madhya Pradesh. Let's discover the traditional folk dance forms of West India.
Rajasthan is a state of palaces, deserts, and cultures. But it is also world-famous for its unique folk dance which is called as Kalbelia dance. In this dance form, women wear lehengas and heavy ornaments when dancing.
One thing which has left a mark on Navratri celebrations in India and abroad is the Dandiya dance. Originated in Gujarat, it is quite famous and a must-have for any street party organized during these auspicious days. Besides festival celebrations, Dandiya is also enjoyed by locals throughout the year. Practiced in groups, dancers in this style wear colorful clothes and carry bamboo sticks which they strike with one other while dancing to the rhythms of the music.
Maharashtra has its famous Koli dance named after their native Koli community. The steps in this dance style resemble as if dancers are trying to catch a fish. Both men and women are divided into two groups and they enact rowing a boat and catching fish. Fisherman cap is the most important prop of this dance style. 
Goa, a land of beautiful beaches & carnivals, is also quite popular for its foot-tapping dance forms. While drawing huge inspiration from western culture, it enjoys a huge cultural heritage despite being the smallest state of India. Shigmo dance is considered the most traditional dance form of Goa. This dance is done in groups in a long procession performed by actors enacting scenes of the history of Goa. The dance has a huge Portuguese influence in it. 
Madhya Pradesh, the central most state of India, is known for its dance form Bhagoriya. It is a cultural identity of the Baiga tribe of MP. This dance is performed in the festival of Dusshera by bachelor men who look for a bride for themselves by demonstrating their agility and dance skills. Certainly not for someone born with two left feet!
Listen to this culturally rich exclusive podcast of India, only in our Chimes Radio app, a free Indian radio & podcast platform for kids.
Trivia 20: North East India
​In this episode, we travel to the North-Eastern states of India to have a sneak peek into their folk dance cultures. Performed in colorful attires, these are extremely charming performances but need amazing energy on the part of performers. Let's discover the traditional folk dance forms of North East India.
Sikkim is famous for one of its oldest tribe Lepcha and its popular dance form is Zoomaloki. It is performed to celebrate harvesting season and to break the monotonous life of farming.
In Assam, the Bodo tribe performs their special dance known as Bagurumba which is performed by girls around mid- April. The dance form is their devotion towards the love for nature which has been a big part of the culture of the Bodo tribe for generations.
Arunachal Pradesh has many tribes inhabiting its land, so the special dance form we want to talk about is Bardo Chham. In this form of folk dance, the men and women wear masks of the animals and pretend that they are fighting against the evil powers to bring peace and prosperity within the community. This form of the folk dance form is a kind of dance-drama with a message and thus this has got a deep significance within the people of this community.
Nagaland's Zeliang tribe is known for its Zeliang dance which has martial arts and athletics and the person performing it must have a lot of strength. Usually, most of the Naga dances are done by men but in this particular dance form, women also take part. They chant, jump, and shout while dancing.
Manipur has a lot of local folk dances, including Manipuri which is known the world over. But there is another dance style known as Pung Cholom or Drum dance which involves dancing and playing the drums simultaneously. It is a combination of sound and movement and includes a nice display of martial arts too.
Mizoram, the southernmost region of North East India,  is also popular for its local folk dance of Cheraw. It is usually performed by six to eight people with bamboo sticks and is the center of attraction in many festivals.
Tripura, which is bordered by Bangladesh on three sides, has its own local folk dances one of which is Hojagiri. It is performed by women and young girls singing and balancing an urban pitcher on their hand along with many other props. Only the lower part of the body moves in this dance form.
Meghalaya literally means home of clouds. Usually, locals dance here to pray to their gods and goddesses and the dance form which we talk about is performed by the Khasi tribe and is known as Nongkrem. It is a thanksgiving dance performed by both men and women to appease their Goddess Ka Blei Synshar for a rich harvest and prosperity of the people.
Listen to this culturally rich exclusive podcast of India, only in our Chimes Radio app, a free Indian radio & podcast platform for kids.
Trivia 21: Union Territories
​​In this episode, we talk about the Union Territories of India and their specific folk dances. Having their own rich culture, these folk dances are a pleasure to watch. Let's discover the traditional folk dance forms of Union Territories.
Jammu Kashmir is very famous for its beauty. The folk dance of Kashmir has much variety but one we want to talk about is known as Dumhal. This dance is performed by the Watal tribe and generally only the Wattal tribe men are privileged to perform this dance wearing long, colorful robes and tall, conical caps, studded with beads and shells.
Ladakh has its folk dance known as Jabro dance which is in fact influenced from Tibet. It is performed by the nomadic people of Tibetan origin living in the high hills. Melodious songs are characteristic of Jabro, in which both males and females participate. Dancers face each other and form circles or rows. They move forwards and backward hand in hand while singing beautiful songs.
The folk dance of Daman & Diu is Vira dance which is usually only performed on special occasions. It is done in couples without holding hands and has got a lot of Portuguese influence in it.
Dadra & Nagar Haveli is famous for its Tarpa dance. Performed by both men and women in the harvest season at night. Tapra is also a musical instrument that is played and is followed by body movement in this dance form.
Pondicherry is famous for folk dance Garradi. Not restricted to any festival, this dance can be performed on any occasion and is based on mythology – to celebrate the victory of Lord Rama over the demon king Ravana. Males normally dress up as monkeys and make monkey postures while dancing. The performer wears ten 'Anjalies' – a special ornament – in each leg and while dancing, the sounds of drums and Anjalies combine together to create rhythms.
Andaman & Nicobar comprises of 572 islands and is renowned for its white-sand beaches and marine life. The folk dance of this UT is Nicobari dance which is one of the oldest and typical dance forms of the Nicobari tribe that lives on the island. It is usually done during the festival on full moon night under palm trees to show respect to the departed.
The final destination of our Union Territories tours is Lakshwadeep and its famous folk dance we want to talk about is the Lava dance. Performed solely by men on festivals, lava means dance, music, and rhythm and dancers carry drums while dancing and beat the drums in a rhythm.
Listen to this culturally rich exclusive podcast of India, only in our Chimes Radio app, a free Indian radio & podcast platform for kids.
​Just like different Indian languages, different Indian dance forms there is another thing which is unique to each region of India and that is the foods of India.  Indian food is popular all over the world and people google Indian food recipes extensively. , With its rich culture and heritage, Indian food excels in its own traditional methods to cook a dish, which brings the real essence of food and spices out, are still followed only in small regional pots. Be it the famous local street foods of India or the ancient traditional  Indian cuisine or the traditional hill-side foods of India, Indian foods are loved by all.
So in this new theme of 'Trunks N Wheels,' we will be talking about the regional foods of India and introduce you to some local dishes of each Indian state and Union territories to our audience that is popular in different regions of this vast and diverse country. So let's get going and learn about the different foods of Indian states.
Starting with our first stop in the North, Himachal Pradesh has exquisite Pahari cuisine which has flavors inspired by its neighboring states which usually is cooked on a slow flame. One such dish is Himachali Chana Madra which is chickpeas in yogurt based gravy. Most of the time this dish is prepared at the time of traditional festivals known as Dham and this dish is eaten along with rice and salads.
Punjab, also known as The Land of Five Rivers, is renowned for its Punjabi flavors which have a rich blend of butter and creams. Undoubtedly, the most famous cuisine from this state is the mouth-watering Sarson da Saag and Makki di roti. One of the traditional dishes of Punjab, it is savored in winters with a rich topping of homemade white butter or ghee (clarified butter).
Uttarakhand is divided into Gharwal and Kumaon regions and both of these places are known for their own delicacies. One of the popular desserts from Gharwal is Jhangora ki Kheer. It is made of millets and milk. In Kumaon, we have Kumaoni Raita which is made of yogurt, turmeric powder, and cucumber. It is usually accompanied by Indian bread (paranthas).
Uttar Pradesh, the place of both Ganga and Yamuna, is famous for its tasty breakfast which is served with Aloo Badi Ki Sabji. The spicy potato and dal kachori (quiche) is served with a special kind of yogurt called Sannata.
Haryana is known for its authentic cuisines which use a lot of ghee and spices. One such food of this state is Meetha Chawal (Sweet Rice) which is made using basmati rice sourced locally along with sugar and cardamom.
Listen to this culturally rich exclusive podcast of India on popular Indian food of Indian states, only in our Chimes Radio app, a free Indian radio & podcast platform for kids.
Continuing with our monthly theme of local foods of India, this time we travel to the Western states of India to discover some local cuisines of these regions.
Rajasthan, known for its unique spices and authentic taste due to its royal history, enjoys a special place in the heart of food lovers. One of their most authentic foods is Daal Bati Churma, the identity of Rajasthan. The crunchy batis dipped in ghee (clarified butter)  along with spicy dal (pulses) and sweet churma can make your taste buds drool in your mouth.
Gujarati cuisine is one of the oldest culinary treasures that India has and there is a huge variety of dishes. They use a lot of sugar, tomatoes, and lemons in their vegetables and one such food that is really flamboyant is Khandavi which is made with a mixture of chickpea flour (besan) and yogurt.
The food of Maharashtra is known as Marathi food which is usually spicy in taste. Pav Bhaji, Vada Pav are some famous Marathi food but Misel Pav is one the tastiest in Maharashtra. Misel is prepared with lentils, sprout dal, chickpeas (chana), etc. and is served with pieces of bread (pav).
Goa has a lot of Portuguese influence even in its food. Goan food includes rice, seafood, the use of Kokum, and a lot of vegetables. Goa is famous for its Kokum Juice which is basically a refreshing cool drink made from the extract of kokum fruit (garcinia indica.).
Madhya Pradesh is a state of royalty located right at the center of India. And just as the state is in the center, the cuisines are widespread all over India. One such food which has gained a lot of popularity now is Poha. While most people think it started in Maharashtra, it originated actually in MP and comprises of flattened rice, vegetable, peanuts, curry leaves, and is topped with lemon and coriander leaves. 
Listen to this culturally rich exclusive podcast of India Indian food of Indian states, only in our Chimes Radio app, a free Indian radio & podcast platform for kids.
In the third episode of our regional foods of India series, we cover the southern states of India.
Karnataka is famous for its authentic food Neer dosa. Neer means water after the rice is soaked in water overnight and these dosas are prepared from the batter which is watery. It is often served with chutney and sambhar.
Kerala is God's own country and foods here include lots of spices like chilies, mustard, turmeric, coconut, tamarind, etc.   One famous meal of this state is Sadya served in banana leaves. The first served item after the rice is Parippu, which is a liquid curry made from small gram and ghee. It is followed by the South Indian household favorite, Sambhar. Major savories of a Sadya include Upperi (deep-fried banana chips), Pappadams (fried wafer of black gram flour), Ginger Pickle, and Kichadi (sliced cucumber/ladyfinger in curd, seasoned with mustard, red chillies and curry leaves in coconut oil). They are served along with mango and lime pickle followed by payasam.
Tamil Nadu cuisine is quite popular in the entire south of India, including neighboring countries like Sri Lanka. One loved Tamil dish is Rasam that is made with tomato, tamarind, pepper, cumin seeds, etc. It is an appetizer, has medicinal properties, and is usually eaten hot.
The cuisine of Andhra Pradesh is known as Telegu Cuisine. Telegu cuisines are usually famous for their tangy hot and sour taste. The famous dish of Andhra Pradesh is Gutti Vankaya Kura which is a type of curry cooked with eggplants and roasted spices.
Unlike other Southernmost states where rice is the main course, in Telengana Roti is given a lot of importance because of its topography. And the food we would like to talk about comes from its state capital Hyderabad and popularly known as Hyderabadi Biryani. It is the signature cuisine of this place and the traditional way of cooking this recipe is by simmering rice along with vegetables on a slow flame for a long time to allow the aroma of vegetables to infuse with the rice.
Listen to this culturally rich exclusive podcast of India on Indian food of Indian states, only in our Chimes Radio app, a free Indian radio & podcast platform for kids.
In the fourth episode of the regional foods of India series for our young children audience, we cover the eastern states of the country. 
Odisha, known as much for its scenic beauty and archaeological abundance, is also famous for its intriguing cuisines. Rice being the staple food of the people of Odisha, locals prefer to cook their meals using fewer spices and very less oil. The one dish we talk about from Odisha is "Khaja". It is a sweet and crispy dessert that can be found anywhere in this state and is also offered as Prashad in the famous Jagannath Temple located in Puri. 
Next, we come to West Bengal, the place of "Fish & Rice". Bengali culture had its share of European influence and so is the case with cuisine -like Chops & Cutlets are made often in Bengali households. The one dish we love from Bengal and we talk about in this episode are the steamed potatoes, popularly known as "Bhaapa Alu". It is just a simple meal made by steaming potatoes with five spices but that leaves a lingering taste in your mouth.
Coming to the adjacent state of Bihar, this state is known for its world-famous Madhubani paintings and the local cuisine here is a mixture of North and East India. Bihari cuisines are usually three types: Bhojpuri, Maithili, and Magadhi cuisine. One dish that can also be termed as the official dish of Bihar is Litti Chokha. Litti is made of baked dough and Chokha is roasted eggplant, potatoes, and tomatoes. This mouthwatering dish is always served with a tablespoon of ghee.
Jharkhand is a place which is natural greenery through its well-preserved forests and the staple food of this state are rice, dal (pulses), and vegetables. Authentic Jharkhand cuisines are prepared with low oil and less spice content. One such dish is "Pittha" which is a type of baked or fried rice cake stuffed with vegetables and often eaten with a variety of side dishes.
Chattisgarh is popularly known as the "Rice bowl of India" and the special dish of this state "Muthia" is also rice-based. These are technically dumplings made out of rice batter with a lot of spices used. Sesame seed is one of the main ingredients used for seasoning this dish. 
Listen to this culturally rich exclusive podcast of India on Indian food of Indian states, only in our Chimes Radio app, a free Indian radio & podcast platform for kids.
Trivia 26: North East India
In our regional food journey this time, we travel to the north east part of India and enjoy some of the fantastic cuisines used by the local people there.
So let's start with Sikkim, the land of paradise. Here the food, like its population, has a major influence of both Nepal and Tibet in the cooking styles. The staple food of the state is rice and the dish we are going to discuss is their conventional cheddar called as Chhurpi. There are two varieties of this: soft variety which is accompanied by a side dish like rice or eater filled in momos and soups and the hard variety which is eaten like a betel nut.
Moving on to Assam which is acclaimed for its untamed life, tea plantations and archaeological destinations, we talk about Assamese cooking which is using very less spicy and is often cooked on wood fire to enhance the essence of food. The well-known food of Assam is Boror Tenga, a red lentil fritter made in sour curry. This recipe is typically cooked during the celebratory time.
Arunachal Pradesh, the biggest North Eastern state, has rice, fish, meat and many green leafy vegetables as part of their staple diet. The most widely used vegetable there is lettuce which is prepared in a particular way bu bubbling it with ginger, coriander and green chilies alongside a touch of salt. But dish we want to talk today is the Bamboo Shoot companion dish which is very famous in this area. It is made by frying bamboo shoots with different vegetables and spices and is loved due to its medicinal and health benefits.
Perhaps one of the smallest state of India, Nagaland, is loaded with scenic excellence. A typical Naga dish comprises of rice, bubbled vegetables, a dish made of meat and chutney/pickle. The food here is normally fiery spicy with king chilies. One popular dish of Nagaland is Axone, which is fermented soybean and also commonly called as Akhuni.
Manipur was a kingdom during British Rule and the food here is viewed as exceptionally healthy as lot of Manipuri people grows their own vegetables. The individuals of Manipur eat a great deal of rice, fish and leafy vegetables. On the off chance that we talk about desserts, one of the popular Manipuri sweet is Chak-Hao Kheer. It is a customary dessert for special occasions and prepared using black rice, milk, white granulated sugar and loads of dry fruits.
Mizoram has its way of life somewhat like South India, which is they serve their food on a banana leaf. There is a very popular vegetarian dish Chhum-Han and is made by steaming blended vegetables and tastes astounding when matched with rice.
Tripura, a border hilly state, happens to be a blend of different ancestral societies. The cuisine of Tripura is heavily influenced both by neighboring states of India as well as neighboring countries to India. One customary food which is well-known for is Mui Borok, a dried and fermented fish which is cooked with no oil and is considered amazingly delicious.
Meghalaya has its cooking very unique in relation to other North-Eastern states. The staple food of this state is rice and their cooking styles are fiery which comprises a ton of fish and meat. One extraordinary dish of this spot is Nakham Bitchi, made of dried fish and vegetables alongside loads of flavors. Veggies and fishes are boiled together without adding any water. 
Listen to this culturally rich exclusive podcast of India on Indian food of Indian states, only in our Chimes Radio app, a free Indian radio & podcast platform for kids.
​
Trivia 27: Union Territories Part 1
India is popular for the diversity of its food. In these last couple of episodes of the series, "Foods of India", we are going to talk about some mouth-watering and amazing food items cooked in the "Union Territories of India". 
Let's begin with the proud crown of India, "Jammu & Kashmir". It is considered to be one of the beautiful sights on our mother earth and talking about Kashmiri food, we all are familiar to Wazwan. Wazwan is a Kashmiri traditional food which is made of various other dishes like Rogan Josh, Yakhni, and many more. However today, we are going to talk about an underrated dish of Kashmir that is, Lyodur Chaman, a vegetarian dish that basically consists of cottage cheese cooked in creamy turmeric-based gravy with lots of spices in it. Switching to Jammu, the native food of this region is the Jammu Rajma. It is prepared with a lot of spices, tomatoes, and yogurt-based gravy. This traditional Jammu Rajma dish is so delicious that people can never get tired of eating it. 
The adjacent Union Territory Ladakh is situated in a magnificent location with great influence in their food style from all the neighboring regions. Ladakhi cuisine has a considerable Tibetian population and hence impact and therefore one such cuisine of this place is Butter tea or Gur Gur Cha in the Ladhaki language. It is a drink for the people residing in these hilly regions and it is made from tea leaves, yak butter, water, and salt. It is often considered an equivalent morning drink for Ladhaki people as coffee is for westerners.
The next stop is then Chandigarh, which is a joint capital of two states of India Punjab and Haryana. Having influence from both the regions, the food here is predominantly Punjabi food which consists of Chole Bhature, Sarson da Saag, Lassi, and many other milk-based dishes. But one lip-smacking dish of Chandigarh is Phirini which is a sweet dish that is made of milk, rice flour, and sugar. It is prepared and served in urban ware bowls which gives an authentic taste to this particular dish. 
Moving to the last UT in this episode, we head to Delhi, the national capital. It houses the most prestigious monuments of our country and the Parliament. Talking about foods of Delhi, the list is never going to stop but for authenticity, we are going to the streets of Old Delhi, which is famous for its Paranthe Wali Gali, this narrow street in the Chandni Chowk area was established back in 1560 under the emperor Shah Jahan. This is where one can get paranthas in all flavors that are possible to imagine. One such delicious and unique dish is the "Nimbu Parantha", which is made with lemon juice as the main part of the dough along with the other spices normally used in making paranthas. It is usually served with yogurt, butter on top, and pickle. It is a "must eat" Delhi food that everyone should try.
With this, we bring this episode to a close and will continue our journey through the remaining UTs of India and in the last and final episode of this theme of 'Foods of India' in this very special podcast series "Trunks and Wheels".
Trivia 28: Union Territories Part 2
Even little children in India appreciate the diversity of foods in our country. So in this last episode of this theme "Foods of India", we cover the remaining Union Territories of India.
Beginning with Daman & Diu, this place has a lot of Gujrati influence in its cuisine due to its close proximity to the state and one of the traditional foods of Diu is Crab Curry. The curry base is cooked with coconut milk which makes this dish so delicious. Then talking about Daman, this place is a mixture of Indian, African, European, and Tribal cultures, and one such dish that compliments this region is Jetty Roll. It is a specialty of this place and is practically a local version of Kathi Kebab rolls. Rolls are stuffed with lots of vegetables in it and can be prepared even with non-vegetarian ingredients too.
Now moving to the next stop, we head to Dadra & Nagar Haveli, a beautiful place located between Gujarat & Maharashtra. The dominated food items of this region are pulses, vegetables, wild mushrooms, and bamboo shoots. Dadra & Nagar Haveli is quite popular for their special kind of Crab Curry made in tribal style and is loved by tourists too. The preparation style is very traditional and the way they hunt for crabs is very unique. Crabs are hunted at night with the help of homemade wooden torches and used to prepare fresh meals.
Pondicherry is enclosed on three sides by the state of Tamil Nadu, and hence has a strong influence of Tamil flavors in their cuisine along with the influence of French and Vietnamese cultures due to its occupational history. The food that is found in abundance in Pondicherry are the croissants. These are buttery pastries of Austrian origin which is usually eaten in breakfast with coffee showing the French inheritance of this southern Indian Territory.
Andaman & Nicobar Island comprises a total of 572 islands of which 37 islands are occupied and inherited by people and its capital is Port Blair. Chilly curry, a delicious dish made with onions, tomatoes, and lots of spices, is one of the hottest and happening delicacies of this region. It is also considered to be one of the most popular dishes among the tourists.
Lakshadweep island is another group of 38 islands located on the coast of Kerala and a lot of people residing in this region speak Malayalam. Lakshadweep is particularly famous for its seafood and spicy vegetable recipes. The common thing among all the non-vegetarian food items of this place is the presence of coconut in them. One of the most authentic dishes of this place is Mus Kavaab, a dish of boneless fish cooked with coconut and lots of spices and vegetables.
​With these, we come to the end of our journey of Foods of India. Hope you got a flavor of regional food that our diverse country has to offer. If you have missed the other episodes, don't forget to explore them all in our 'Trunks N Wheels' podcast series that is available on Chimes Radio mobile apps as well as other major podcast streaming platforms of your choices
Read about our other podcasts. Click the links below to know more: