All you need to know about Oceania and its countries
How many countries in Oceania?
14 countries, 8 dependencies according to the UN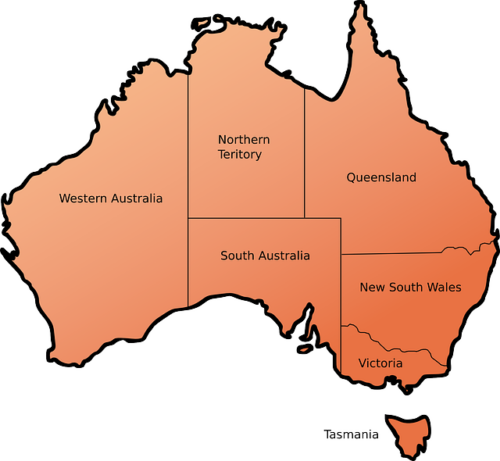 Oceania is made up of 14 countries and 9 dependent territories.
More than 43 million people live in Oceania.
Australia is home to more than half of Oceania's population.
Oceania comprises Australia, New Zealand, and the Micronesia, Melanesia, and Polynesia subregions.
Check out the other world countries→
Oceania covers about 8.526 million km².
Oceania's borders are defined in a variety of ways. Parts of Australasia, such as Australia, New Zealand, and New Guinea, as well as parts of Maritime Southeast Asia, are included in most definitions.
Oceania is home to more sheep than people.
Oceania is the world's smallest continent by land area.
Australia is the size of the moon.
Nauru is the only country in the world without an official capital.
Puncak Jaya is the world's tallest island mountain.
Australia is the world's sixth largest country.
Australia, officially the Commonwealth of Australia, is a sovereign nation that encompasses the Australian continent's mainland, Tasmania's island, and numerous smaller islands. Australia is the world's only country that spans an entire continent. "The land down under" It is Australia. This country is largest country in Oceania. It is surrounded by Southern Ocean, Indian Ocean and Pacific Ocean. The country has so many beaches that 90% of people living in coastal cities. The largest eco system in the world The Great Barrier Reef is there in this country. Listen in to know more about this glorious country.
The eastern half of New Guinea, as well as its offshore islands, are part of Papua New Guinea, which is located in the southwest Pacific. It is known for its beaches and coral reefs, as well as its enormous cultural and biological diversity. Active volcanoes, granite Mt. Wilhelm, dense rainforest, and hiking trails can be found inland. A country with 851 known languages. A place rich in biodiversity, a land of frequent volcanic eruptions. It is Papua New Guinea for us. Listen in to know more about this place.  
New Zealand is an island nation in the Pacific Ocean's southwest corner. It is made up of two main landmasses, the North and South Islands, as well as over 700 smaller islands. With a total area of 268,021 square kilometres, it is the world's sixth-largest island country. It is a country where a bird, a fruit and people are called by the same name "Kiwi". This place happens to be the youngest country to be inhabited by people. There are many amazing things about New Zealand. 
Fiji is an archipelago of more than 300 islands in the South Pacific. Rugged landscapes, palm-lined beaches, and coral reefs with clear lagoons make it famous. Its most important islands Fiji Was Once a British Colony. It is one of the few countries in the world with three official languages. Rugby is the national sport of Fiji, and residents hold it in high regard. A country famous for its sugar plantations, Fiji is a land of various cultures. ith ahving the largest Hindu Temple in the Southern Hemisphere, the country practices unique culture and practices. Listen in to know more.
The Solomon Islands are an archipelago of six major islands and about 900 smaller ones. Papua New Guinea is to the east of the country. The Solomon Islands, like Papua New Guinea, are part of the Melanesia subregion. The total land area of the country is 27,990 km2. The Solomon Islands have a population of around 700,000 people. A coconut shell from this country was decorated in one of the US president's house.  A place named after King Solomon's mine, anticipating gold mines there. Listen in to know more about Solomon islands.
6. Federated States Of Micronesia
The Federated States of Micronesia is a country with over 600 islands spread across the western Pacific Ocean. Pohnpei, Kosrae, Chuuk, and Yap are the four island states that make up Micronesia. The country is famous for its palm-lined beaches, wreck diving, and ancient ruins. A country with largest crabs found in the world, a place that doesn't have its own Army, and where one of the islands has most color blind people in the world. Micronesia is a country with only ancient city made on coral reefs and a place that has its distinct culture. Listen in to know more.
Vanuatu is a country in the South Pacific Ocean made up of 80 islands that span 1,300 kilometres. Scuba diving is available at coral reefs, underwater caverns, and wrecks on the islands. The nation's capital and economic centre, Port Vila, is located on the island of Efate. The Vanuatu National Museum, which explores the country's Melanesian culture, is located in the city. A country which is number 4 on happiness index, Vanuatu is a place where people are conscious about nature and also about their food.
Samoa is a Polynesian island country made up of two main islands, two smaller inhabited islands, and several smaller uninhabited islands, including the Aleipata Islands, that was known as Western Samoa until 1997. With its warm culture, breathtaking scenery, and easy accessibility, Samoa is truly paradise on Earth. A land where a legend says that coconut trees originated there. A country that has just one city- it is Samoa from Oceania.
The island country of Kiribati, officially the Republic of Kiribati, is an independent island nation spanning the equator in the middle of the Pacific Ocean. The Gilbert Islands, the Line Islands, and the Phoenix Islands are the three island groups that make up Kiribati. The country has an area of 810 km2 and a population of approximately 120,000 people. Kiribati's people are known as I-Kiribati and are mostly of Micronesian descent.
Tonga is a Polynesian kingdom comprised of more than 170 South Pacific islands, many of which are uninhabited and covered in tropical rainforest. Tongatapu, the main island, is protected by lagoons and limestone cliffs. It is home to Nuku'alofa, the rural capital, as well as beach resorts and plantations. The country with world's largest choral atoll, Tonga is the only monarchy in Oceania. Listen in to know more about this country which was never colonized by any country. .
Between Hawaii and the Philippines, the Marshall Islands are a sprawling chain of volcanic islands and coral atolls in the central Pacific Ocean. Bikini Atoll's largely undisturbed waters, which were used as a ship graveyard after WWII, are now a popular wreck diving site in the northwest. An island nation in Pacific ocean, Marshall Islands is a place that lies on the west of the international date line. Right after the Second World War, this country was the nuclear testing site for the United States of America.
Palau is an archipelago of over 500 islands in the western Pacific Ocean, part of the Micronesia region. Since 1990, Palau has been an independent republic. It was administered by the United States as part of the Pacific Islands Trust Territory. Koror Island is the island's commercial center and home to the former capital, also named Koror. A country with a natural spa, a prison which is a tourist place, and divers paradise, It is Palau. A place where people pay utmost attention to ecology. Listen in to know more about this island nation.
Tuvalu is an island nation in the South Pacific that is part of the British Commonwealth. The local catchphrase for the effects of climate change on this tiny island archipelago is "Tuvalu is sinking." Small, sparsely populated atolls and reef islands with palm-fringed beaches and WWII sites make up the country's nine islands. Tuvalu is the smallest country on the planet. The country with smallest population on the charts of the UN as its members. Tuvalu is a country which has a very dangerous terrain, lying on the ring of fire, prone to earthquakes, volcanic eruptions, and sea rises. Listen in to know more
Nauru is a small island nation located northeast of Australia in Micronesia. It has a coral reef and palm-fringed white-sand beaches, including Anibare Bay on the east coast. Tropical vegetation surrounds Buada Lagoon on the inland side. Nauru is one of three large phosphate rock islands located 1,300 kilometers north of the Solomon Islands. Smallest island nation in the world, Nauru is a unique place. From having no army of its own, this place has only one airport, one 5km long railway, no daily newspapers, one TV channel and one radio stream. Listen in to know more about it. 
French Dependency 1: New Caledonia
New Caledonia is a French territory in the South Pacific that consists of dozens of islands. It's known for its palm-lined beaches and marine-life-rich lagoon, which is one of the world's largest at 24,000 square kilometres. Grand Terre, a popular scuba diving destination, is surrounded by a massive barrier reef. A French Collectivity, this island is home to many endemic bird species, specially New Caledonia Crow which can even make tools fir itself. A heaven for whale watchers, this place is surrounded by world's largest lagoon. listen in to know more. 
French Dependency 2: French Polynesia
French Polynesia is a French overseas collectivity in the South Pacific that consists of over 100 islands spanning over 2,000 kilometres. They're known for their coral-fringed lagoons and over-the-water bungalow hotels, and are divided into the Austral, Gambier, Marquesas, Society, and Tuamotu archipelagos. White and black sand beaches, mountains, rugged backcountry, and towering waterfalls are all features of the island.
Guam is a US territory in Micronesia, located in the Western Pacific. Tropical beaches, Chamorro villages, and ancient latte-stone pillars set it apart. The War in the Pacific National Historical Park, which includes Asan Beach, a former battleground, displays Guam's WWII significance. "The Land of Warriors" Guam is famous for its unique beaches, which does not have sand. People living here are US citizens by birth and the place is the largest US defense base in the Pacific.
US Dependency 2: American Samoa
American Samoa is a US territory with seven islands and atolls in the South Pacific. The capital of Tutuila, the largest island, is Pago Pago, whose natural harbour is framed by volcanic peaks such as the 1,716-foot-high Rainmaker Mountain. American Samoa is an archipelago of 5 volcanic islands and two Coral Reefs. With diverse marine life, this place is a US territory. Listen in to know more about the place, especially the legend associated with Sea Turtles. 
British Overseas Territory: South Georgia and South Sandwich Islands
The British Overseas Territory of South Georgia and the South Sandwich Islands is located in the southern Atlantic Ocean. South Georgia and a chain of smaller islands known as the South Sandwich Islands make up a remote and inhospitable collection of islands. A place discovered by Captain Cook, South Georgia and South Sandwich Islands are British Overseas Territory, formerly claimed by Argentina.  A group of uninhabited islands and another group of non permanent habitat of people, these islands are an intrigue. Listen in to know more.
New Zealand dependency: The Cook Islands
The man these island are named after, Capt James Cook, never visited this place. A group f 15 island is divided into North and South cluster, where the north cluster is inhabited by people who remain in total isolation. Which unique laws like restriction on building heights to having New Zealand dollars as their currency the place has many fun things to know, listen for more.