What is Omicron variant and
How can you protect your family from it?
Things you should know about Omicron variant of Covid-19
Share if you find it useful:
If you are parent to a young child, you may be worried about the recent rapid rise in COVID-19 cases, which has been fueled by the discovery of the Omicron variant. Although little is known about it, emerging evidence suggests that it may be more transmissible than previous corona variants. It may also be able to overcome vaccines and other infection-related protections.
What is the Omicron variant?
WHO has designated the COVID-19 Omicron variant as a variant of concern, based on evidence that it contains several mutations that could affect on how it acts. There is still a lot of ambiguity about Omicron and a lot of research is being done to determine its risk of transmission, intensity, and pace of spread.
What was the origin of the Omicron variant?
When a virus spreads widely and causes a large number of infections, the chances of it mutating increase. COVID-19 is no exception to the rule that viruses change as they spread throughout a community. Omicron variant is said to be a mutated version of the COVID-19 virus and research is still being done to understand what is causing this virus to mutate so rapidly.
"When a virus enters a patient's cells, it begins to replicate itself," explains Kristina Deeter, M.D., pediatric intensives and Pediatrix Medical Group's specialty medical officer for paediatric critical care medicine.
Where can the Omicron variant be found?
The new Covid-19 variant has now been discovered in a number of countries around the globe. According to the WHO, Omicron is likely present in most of the countries by now.
Is the COVID-19 variant Omicron more severe than the others?
Evidence suggests that Omicron is less severe than Delta, but more research is needed. WHO cautions that it should not be treated as "mild." This information will be updated as new information becomes available from ongoing studies.
Can children contract the Omicron variant?
The transmissibility of Omicron is still being investigated. But people who are not following the norms and are unvaccinated, on the other hand, are more likely to contact COVID-19.
What are the symptoms of the Omicron variant in children?
There is no evidence that Omicron symptoms are different than that of  COVID-19 symptoms or from those caused by other COVID-19 variants. The common Covid-19 symptoms are:
Fever 
Cough
Shortness of breath
Fatigue
New loss of taste or smell
Muscle or body aches
Headache
Sore throat
Nausea
Diarrhea
Are the COVID-19 vaccines effective against the Omicron variant?
Although there is still a lack of information, vaccine effectiveness against new powerful variants may be reduced slightly. However, according to the WHO, the currently available vaccines appear to provide significant protection against severe disease and death. Vaccination is also necessary to protect against other widely distributed variants, such as the Delta one.
How can you protect your children from the Omicron variant?
Put on a mask that covers your mouth and nose. When putting on and taking off your mask, make sure your hands are clean. If your kids can handle surgical masks (the best ones are N95), they will provide even better protection.
Maintain a physical distance of at least 1m between yourself and others.
Avoid crowded or poorly ventilated areas. Indoor spaces that are overcrowded or lack adequate air circulation are especially dangerous. Improve ventilation by opening windows in the closed areas.
Hand washing should be done on a regular basis.
If you plan for a holiday gathering then, rapid testing of all guests on the day of the event is required for the safety of the kids.
How can I talk to my child about the Omicron and Covid-19?
News about COVID-19, and now the Omicron variant, is awash and curious young children will ask questions. 
Children have right to know what is going on, but they must be informed in an age-appropriate manner.
Welcome your child to tell you about what they've heard, and pay attention to their responses. 
Make sure you're up to date on everything. UNICEF and the World Health Organization, are excellent sources of pandemic information.
Don't guess if you don't know the answer; instead, work together to find out.
Try not to over share your fears with your child, even if you are concerned about them.
For more details on Omicron and Covid-19 related updates please refer to WHO- World Health Organization.
If you are concerned about your kid's excessive screen time during this pandemic, you can explore the world of audio entertainment by clicking here – Chimes Radio.
Other related content are: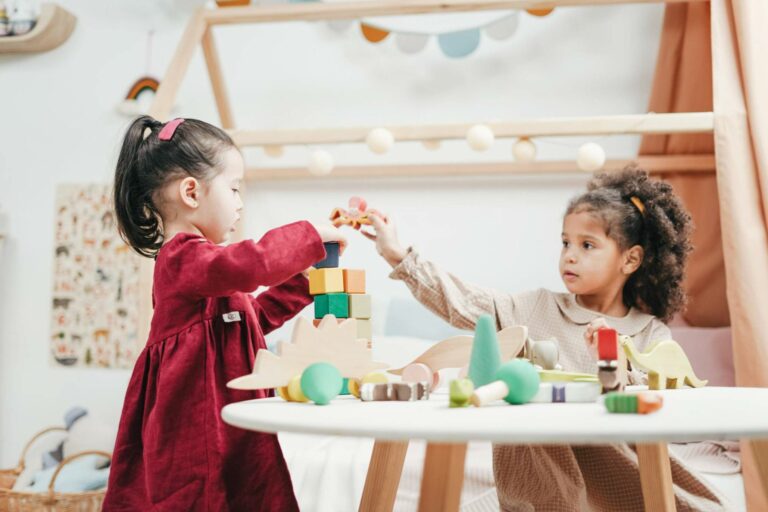 Understanding the different stages of child development and mindset growth
Read More »