Diwali Festival 2023: Date, history, and everything you must know
Diwali is a Hindu festival celebrated by the people of India and its neighboring countries. Check the date of Diwali festival 2023 and, all the other details you need to know.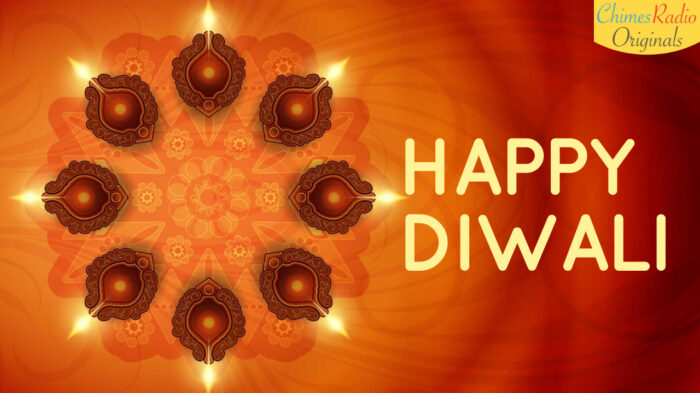 Time to Diwali Festival 2023
Diwali is undoubtedly one of the biggest festivals in India. Across the country, it has different names like Deepawali, Dipawali, Laxmi Pujan or Diwali. Diwali festival gets its name from the word "deep" meaning light and "avail" meaning row. Joined together, it means a row of lighted lamps and this is exactly how most of the people celebrate this day. No wonders,  Diwali festival is also known as the festival of lights where light represents the victory of good over evil.
About Diwali Festival 2023
On this day, people light up their houses with candles and earthen lamps (diyas), pay their obedience to the gods and goddesses, and have lots of fun. Diwali is a time for buying and exchanging gifts, sweets, dried fruits and other presents with your near and dear ones. Diwali, traditionally, is also a time to redecorate homes, buy new clothes and be thankful to god for whatever you have in your life. 
In a diverse country like India, every festival has a reason and story as to why people celebrate it and Diwali festival is no different. It is widely celebrated across many religions – mainly Hindus, Jain and Sikhs, though this is one such occasion where people of all religions and states come together and have a great time. 
Diwali Festival 2023 Date
Diwali festival for this year falls on Sunday, 12th November. 
Diwali generally falls on the no-moon night between the month of October and November. Traditionally it used to go on for five long days. The darkest night centers the Diwali night, the new moon night- the end of the month of Ashvin and the start of the month of Kartika.
Significance of Diwali Festival
As per Hindu mythology, Diwali was the day when Lord Ram returned back to his home Ayodhya with his wife Sita and brother Lakshman after defeating the demon king Ravana. To celebrate the return of their much loved and venerated king Ram after an exile of 14 years, people of Ayodhya lit lamps and candles all over the city and danced all night through. 
As per Jain scriptures, Diwali is considered to be the day when the last of the Jain Tirthankaras, Lord Mahavira, attained nirvana – complete knowledge and enlightenment. Thus this day marks the anniversary of this auspicious occasion and the final release of Lord Mahavira's soul. 
Sikhs refer to Diwali as 'Bandi Chhor Diwas' as this was the day when their sixth guru, Guru Hargobind Singh, was released by Mughal emperor Jahangir from Gwalior along with 52 other princes and they returned back to the Golden Temple in Amritsar. So people of Amritsar had lit up the entire city with lights and candles and this tradition has continue since then.  
Similar, Southern India celebrates Diwali as the day when Lord Krishna defeated the demon Narakasura while Western India venerates the day as the one on which Lord Vishnu had sent the demon King Bali to rule the nether world.
The 5 Days of Diwali Festival 2023
The celebration of five days Diwali festival start off with Dhanteras, when houses are cleaned and decorated. The entrance of each house is decorated by rangoli- a colourful floor design. For some, the day celebrates the birthday of  Goddess Lakshmi – the Goddess of Wealth and Prosperity, and the birthday of Dhanvantari – the God of Health and Healing. On the night of Dhanteras, diyas burn all  the nights in honor of Lakshmi and Dhanvantari.
Dhanteras is just not only about worshipping and cleaning but also lots of shopping, mainly gold and silver. Shops arrange special sales on the occassion of Dhanteras. 
This day is also known as Choti Diwali. According to Hindu literature, the asura (demon) Narakasura was killed on this day by Krishna, Satyabhama and Kali. Women wear mehendi on their hands and lots of tasty homemade sweets are made on this day. 
The third day of Diwali festival is considered to be the main day. People wear new clothes on this day , diyas are lit, pujas are offered to Lakshmi, Ganesha, Saraswati, and Kubera. Diya and oil lamps are lit in every household and everything looks beautiful. After the puja, people go out and celebrate by lighting up fireworks. In the end of the day everyone enjoy a wholesome meal along with tasty sweets. 
Day 4- Padwa, Balipratipada
The fourth day of Diwali festival is celebrated as Padwa. The day after Diwali celebrates love between the wife and husband. This day is marked as the exchange of thoughtful gifts between the spouses. Devotees  also perform Goverdhan puja in honor of Lord Krishna on this day.
The last day and the fifth day of the Diwali festival is called Bhai dooj. It celebrates the loving relationship between brothers and sisters. It is quite similar  to Raksha Bandhan but have different traditions. Siblings pray for the well being and long-life for each each other on this special day. 
Diwali Festival 2023 Celebration Across India
Deepavali – the festival of lights — is celebrated with great excitement and zeal by Hindus all over the world. Lord Ganesha and Goddess Lakshmi are worshipped in every home. Let's look how people celebrate in India.
Diwali Festival 2023 in North India
The religious importance of Diwali in Northern India is linked to Lord Rama's return to Ayodhya with his wife Sita and brother Laxman after a 14-year exile. They returned on gloomy  new moon night in the Kartik season, therefore the people  of Ayodhya, lit the entire kingdom with diyas and fireworks to welcome them home. They celebrated the occasion with great joy and the bursting of crackers.
Houses in Delhi, Uttar Pradesh, and other nearby locations are decked out with candles, lights, diyas, bandhanwars, and rangolis. sAt night, Laxmi puja is performed, to welcome prosperity and goodwill.
Diwali Festival 2023 in East India
The lighting of lamps, candles, and diyas, as well as the bursting of crackers, are all part of the tradition in Eastern India. Some people leave their doors wide open to allow Goddess Lakshmi to enter their homes.
Laxmi Puja is held six days after Durga Puja in West Bengal and Odhisa. Kali Puja is the Hindu festival of Diwali. On Diwali night, devotees worship Goddess Kali late into the night. Kali Puja pandals can be found all throughout the country.
Diwali Festival 2023 in West India
Gujaratis make colourful rangolis in front of their homes on the night before Diwali. Rangoli is a traditional Diwali decoration in all Western Indian states. Homes are beautifully lit on Diwali. A diya lighted with ghee is left blazing all night in some Gujarati homes. The flame collected from this diya is used to make kajal, which is applied by ladies to their eyes the next morning. This is seen to be a particularly auspicious custom that would bring wealth for the entire year.
Diwali is a four-day festival in Maharashtra. The first day, Vasubaras, is commemorated by performing an Aarti for the cows and calves.
Diwali Festival 2023 in South India
Diwali falls in the Tamil month of aipasi, also known as the 'naraka chaturdasi' thithi. This day comes before Amavasai. The major day of Diwali celebrations in south India is Naraka Chaturdashi. The oven is cleaned the day before the main day and then splattered with lime.
Thalai Deepavali is a Diwali tradition is peculiar to South India. Newlyweds spend their first Diwali in the bride's parents' home on this day.
Cuisines Prepared During Diwali Festival
Halwa, Laddu, Barfi, Gulab Jamun, Samosas, Puri, and Sabji are some of the popular dishes prepared during Diwali.
What People do in Diwali?
Few Diwali ideas for people to do this Diwali 2023. Read below to find out..
Buy and wear the finest clothes for Diwali festivities
Clean houses and put up lights
Decorate home with diyas and rangoli
Worship Goddesses Lakshmi
Prepare and eat delicious cuisines
Adults can also play games and cards
How To Celebrate Diwali Festival With Kids
Celebrate this Diwali with kids safely at home. Read below to find out..
Clean up the house: This year is all about extra cleaning and sanitization. Make sure, your house is clean and sanitized
Decorate the house & order gifts: It is definitely not safe to go out and shop like other years but you can order all the items you want online and even send gifts to your family members and loved ones. If you don't do it already, try to make some rangoli decorations as a family and don't forget to share your rangoli pictures with your loved ones. We at Chimes Radio will also love to see them if you want to tag us on Facebook (@chimesradio) or Instagram (@vrchimesradio).
Make delicious homemade sweets: From ladoos to barfi, to shakes and smoothies, make all the delicious desserts and meals at home. Chimes Radio also has some great flameless cooking recipe ideas that you can try with your kids here.
Watch virtual events:

We know how Diwali is meant to be a festival of fun, enjoyment, and meeting friends and relatives. But sadly this year is all about maintaining social distancing and avoiding the crowd. So, you can still enjoy Diwali by staying home and watching virtual events or shows. Or you can host some virtual parties with your loved ones this diwali using one of those social gathering apps.

 
Light up diyas: As the sun sets, make sure you are ready with your earthen lamps. In modern world, lot of people like to put on decorative lights, but nothing beats the fun and charm of putting the lamps and candles in your balconies. But very small children should only be observing as adults and other children do this activity with proper safety precautions. 
Avoid fireworks:

We have been reading for years about how firecrackers increase the amount of carbon monoxide in the air, leading to severe pollution all over India. To avoid these causing further issues for the health of fragile and elderlies, especially in the time of the pandemic, we all should follow the "No- fireworks" rule and have an eco-friendly and green Diwali with our families. 

Spend time with family: Do all the cleaning, cooking, decorating together with your family, and have an ample amount of fun in all the little things. Play some classic board games like Snakes and Ladders, Ludo, Monopoly or all-time favorite game Carromboard on this auspicious occasion.