All Facts About Republic Day
Information you must know about Republic day India. Scroll down to read!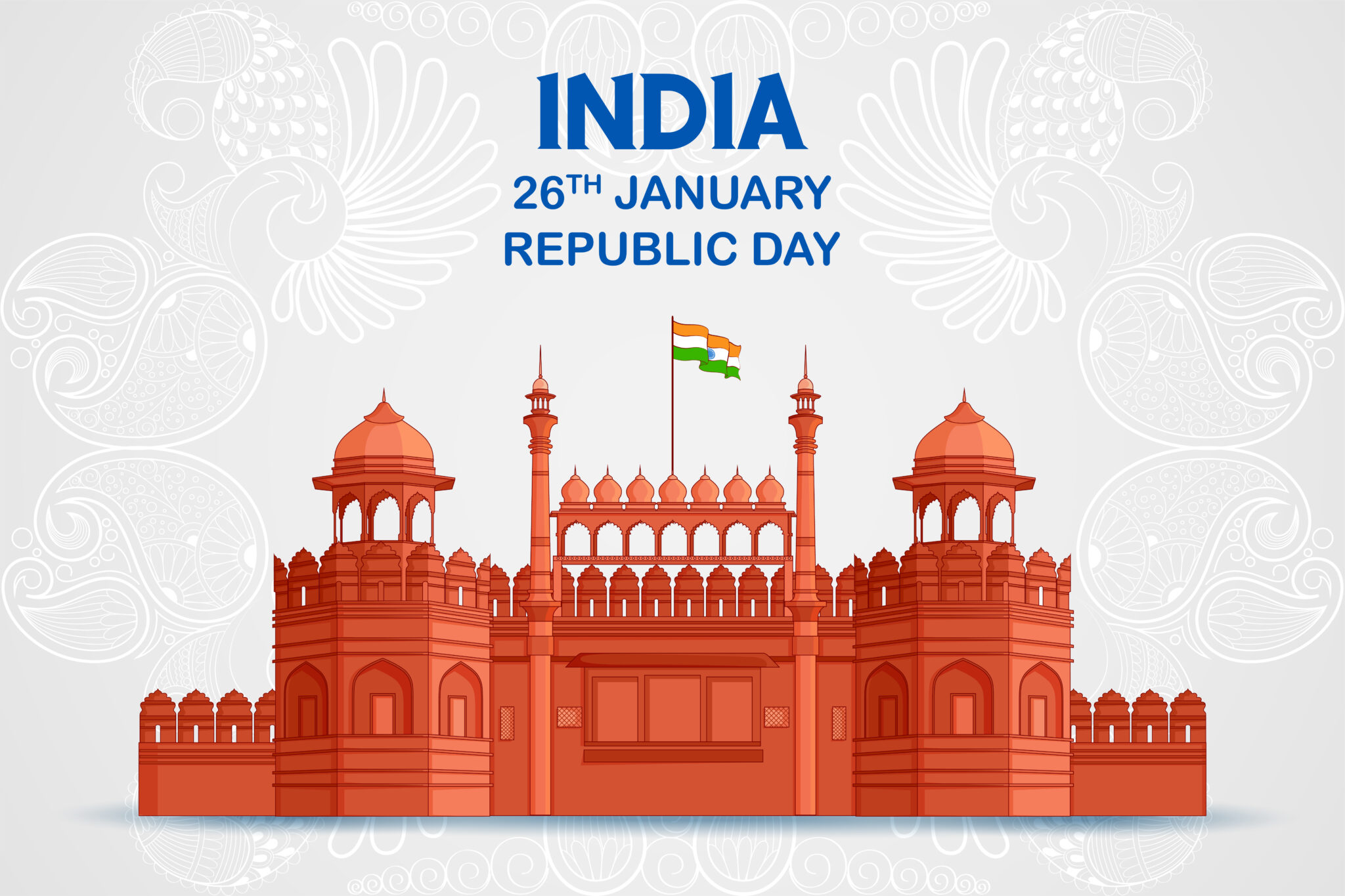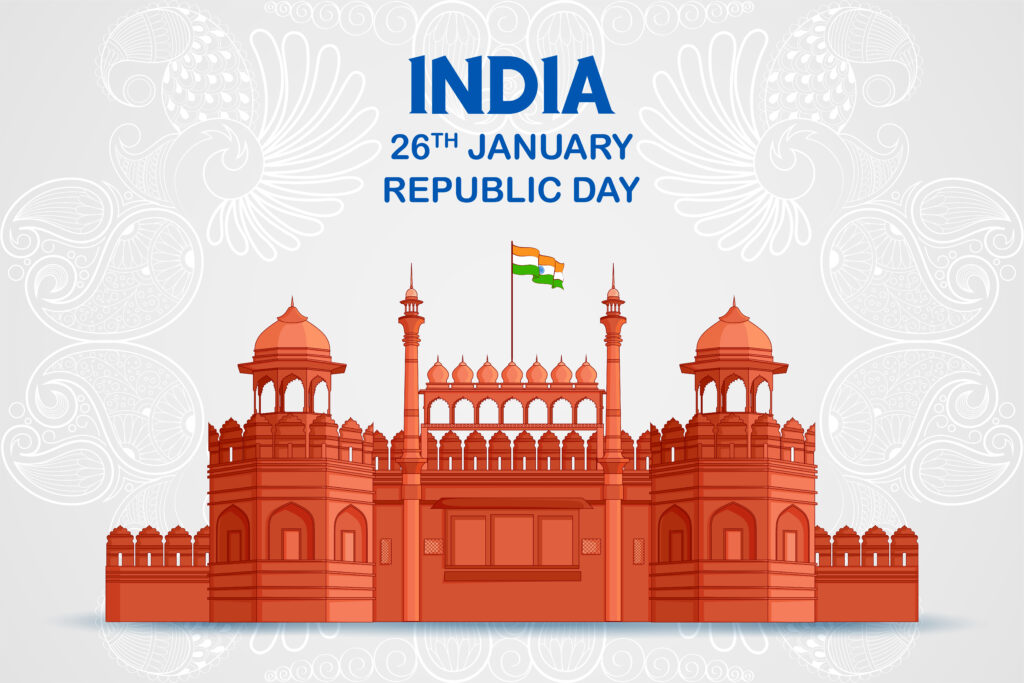 Every year on January 26th, Republic Day is commemorated to commemorate the day when India's Constitution went into effect following a long struggle for independence.
The historic birth of India was marked by a 21-gun salute and the unfurling of the Indian National Flag by Dr. Rajendra Prasad. On that day, the Indian Republic was formed. Following that, the 26th of January was declared a national holiday and designated as India's Republic Day.
Since that historic day, January 26 has been marked by celebrations and patriotic fervour across the country.
About 26th January- History of Republic Day India
On 26th January 2023, India will celebrate its 74th Republic Day, one of the national holidays. Republic Day has been commended each year in India on 26th January, 1950, to respect the date on which the Constitution of India came into effect. Even after India got freedom in 1947, it actually didn't have a permanent constitution, and Indian laws were based on a modified version of the British setup, Government of India Act 1935. Later the drafting council introduced the constitution's first draft to the public gathering on November 4, 1947. The national assembly signed the last English and Hindi language variants of the constitution on January 24, 1950.
India's constitution happened on Republic Day, 26th January, 1950. This date was picked as it was the commemoration of Purna Swaraj Day, which was held on January 26, 1930. Dr. Rajendra Prasad, the first president of India took oath at the Durbar Hall in the Government House and unfurled India's National flag in the Irwin stadium. Since that time the memorable day, 26th January is commended with celebrations and energetic intensity across India.3
Republic Day India Timeline
1858: The British Raj took over India
1920-22: Civil Disobedience Movement launched by Mahatma Gandhi
1947: Partition of India takes place dividing India and Pakistan
1952- First general election of India takes place
How is Republic Day Celebrated?
A great parade is held in New Delhi and the occasion begins with the President of India on 26th January who unfurls the national flag. People gather to the national capital to have a glimpse of this historic event.
Awards and medals of bravery are given to people from the armed forces. Helicopters from the military fly past the procession territory showering flower petals on the crowd. School students also take part in the procession of 26th January by parading and singing patriotic songs.
The parade finishes up with a "fly past" by the Indian Air Force, which includes military aircraft leaving trails of smoke in the shades of the Indian flag. There are many national and local cultural programs focusing on the history and culture of India. Children have a special place in these programs and receive gifts of sweets or small toys. Schools, colleges, and even offices are decked up with tricolor ballons and ribbons on the 26th January.
In 2021, 321 students from four schools in Delhi and 80 folk artists from Eastern regions of India took part in the cultural programme at the Republic Day parade on the 26th January. School will present a programme on the theme 'Hum Fit Toh India Fit' inspired by the Fit India Movement launched by Prime Minister Narendra Modi in 2019.
Republic Day- Award distribution
Every year on the eve of Republic Day, the President of India bestows Padma Awards on Indian civilians. After the Bharat Ratna, these are India's second highest civilian honors. These awards are given in three categories: Padma Vibhushan, Padma Bhushan, and Padma Shri.
Padma Vibhushan for "exceptional and distinguished service".
Padma Bhushan for "distinguished service of a high order".
Padma Shri for "distinguished service".
Interesting Republic Day Facts- 26th January
On 26th January 1930 was earlier celebrated Purna Swaraj Day
The first Republic Day was celebrated on  26 January 1950
The first Republic Day parade was held at Rajpath in 1955
There are two handwritten copies of the Indian Constitution, one in English and the other in  Hindi, which was signed on January 24, 1950
Dr. Rajendra Prasad took the vow as the first President of India on 26 January, 1950
The Indian Air Force became an independent body on Republic Day
Awards such as the Kirti Chakra, Padma Awards, and Bharat Ratna are announced on the eve of Republic Day
How to Observe Republic Day with Kids
Watch the live ceremony on television in the morning
Binge-watch patriotic movies
Listen to Chimes Radio's original Republic Day stories
Explain to your kids all about Republic day
Host an in-house drawing comtest
Facts about Consitution of India
Longest constitution in the world
Constitution of India does not allow duel citizenship
It took four years to completely write the Indian constitution 
Republic Day Special Podcast
Happy Republic Day Quotes
"We are Indians, firstly and lastly." – B. R. Ambedkar
"Give me blood; I will give you freedom." – Subhas Chandra Bose
"A country's greatness lies in its undying ideals of love and sacrifice that inspire the mothers of the race" – Sarojini Naidu
"The sanctity of law can be maintained only so as long as it is the expression of the will of the people."– Bhagat Singh
"Always aim at complete harmony of thought and word and deed. Always aim at purifying your thoughts and everything will be well." – Mahatma Gandhi
We believe in peace and peaceful development, not only for ourselves but for people all over the world. – Lal Bahadur Shastri
FAQ'S on Republic Day India