Fun Indoor Games and Activities For Kids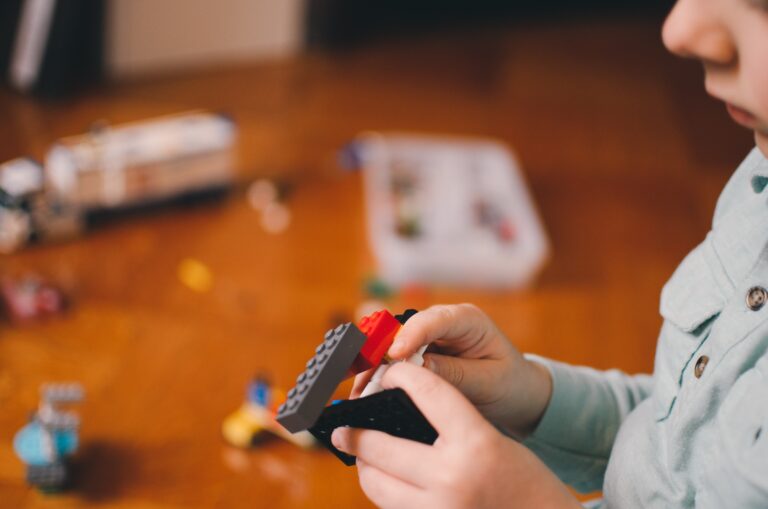 In our era of technology, meaningless cartoons, and same endless feeds on social networks, both children and parents began to forget about simple games which allow real-life communication, debating, interacting, looking into each other's eyes, and not at the screen of a TV, tablet or smartphone. Oddly enough, even ideas for the simplest and once-popular games have long been lost in memory and became undeservedly irrelevant.
Playing with children at home is not only a great way to spend time with the family, but also an opportunity to work on a child's thinking, memory, logic, and reaction. We have collected the best games that will captivate the whole family and give a boost of vigor and positivity to your kid. Read on to recall some great offline indoor games and activities for kids you have probably long forgotten.
Tips on gaming with your child before you get started
If you are going to spend time together, blowing dust from a box of old checkers or the long-forgotten "Monopoly", remember these nuances of communication with children:
Try not to lecture your child during the game. Make an exception to the rule only if a kid doesn't know the rules yet. Let children learn to make mistakes and draw conclusions from them. Let your kid act independently, otherwise you risk not getting invited to the team again! Remember that in a game you are equal players, and your age and experience should not be a factor that diminishes the fun.
Don't give in but also don't be a know-it-all. It is worth choosing games where the process does not require encyclopedic knowledge or vast experience, and rules are simple and understandable for everyone so that you could concentrate on the fun and not make kids feel like they are at a disadvantage.
Monitor a child's If you notice that kids do not like the game, it is better to switch to a different one until you find the one they find the most fun. Before attempting a new game, ask kids for feedback about the previous game and try to understand what was the issue with it – maybe you need to explain the rules better or add a fun twist to it.

 
When coming up with entertainment, consider your living conditions as well as the child's age – excessive noise should not be made late at night, while too primitive games are unlikely to be appreciated by teenagers. Alternate, experiment, be opened to alterations and suggestions, and you will definitely find an activity that will captivate everyone involved!
10 Indoor games to keep your kids entertained
at home
Playing with a ball is among most children's favorite activities, but in the conditions of an apartment playing active games, especially those with a ball, is not very convenient or polite.
However, if you replace a football with a small ball made of scrunched-up foil, and use a plastic bucket, a wire mesh, or a plastic office trashcan for a bucket, you can play basketball at home without making any noise. The game can be as easy or as complicated as you like – you can throw in turn with the left and right hands, count who can score most goals per minute, vary the distance from the player to the basket, etc.
This game is enjoyed by both adults and children. The younger the participants, the easier words you should use. It helps develop logic, artistic abilities, and social skills.
Make a game more fun by choosing a theme that everyone likes – it can be anything from movies or TV series to computer games. To get started, tell one child a word that represents something you have in mind, watch them attempt to show it with the help of gestures. Whoever guesses correctly is next in line. There are many versions of charades out there so anyone can find a perfect one for them.
Everyone loves to play Twister regardless of their age. This game develops the child's physical abilities, coordination, resilience, and perseverance. Each player should stand with an arm or a leg in the appropriate color, while the referee operates the spinners and calls the moves. The purpose of this game is to outmaneuver your opponents and not fall.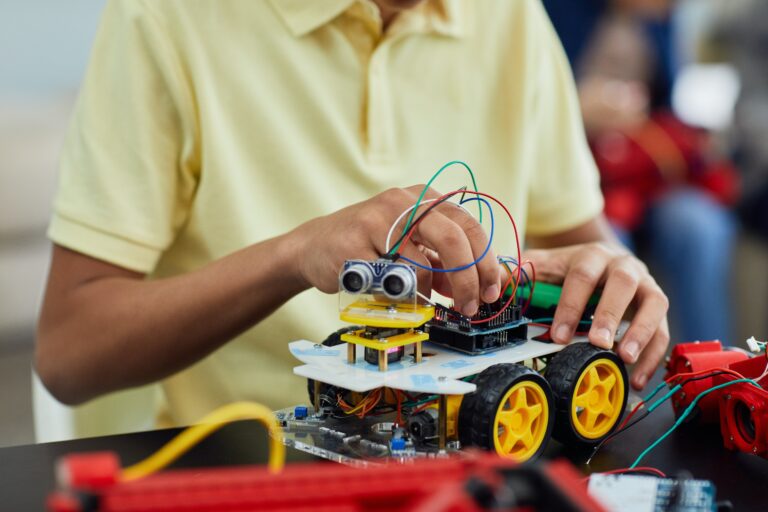 Abbreviation STEM stands for science, technology, engineering, and mathematics. STEM kits will allow you not only to spend time with your children but also to introduce them to technologies in a fun, easily understandable way.
Educational toys such as STEM toys, various science or robotics kits, etc. can be used by children from a young age. You can find many different STEM learning toys online. Such toys can give children an opportunity to explore all possible solutions to a given problem, as well as help them discover and express their own ingenuity.
There are also many STEM-related offline and online programs and courses you can choose for your kids if you want them to study science with a professional. We encourage you to check on Amazon if you are interested in introducing your kids to STEM-related activities.
This is not a singular game but a realm of various activities you can try with your kids. While we talk about games and activities that sneakily get your children to learn, we can't bypass historical ones.  If your kids are into cooking, you can find many historical food recipes online.
Alternatively, you can create costumes for Halloween based on actual historical garments. You can also assemble models of real-life cars and other gadgets, such as ones offered by brickarmytoys.com, etc. Either way, your kids will have fun as well as learn more about different aspects of history.
Jenga is not only a fun game for the whole family but also a great way to learn more about construction and balance. It is perfect for working on fine motor skills development and coordination. It also teaches kids strategic thinking, patience, and dealing with stress.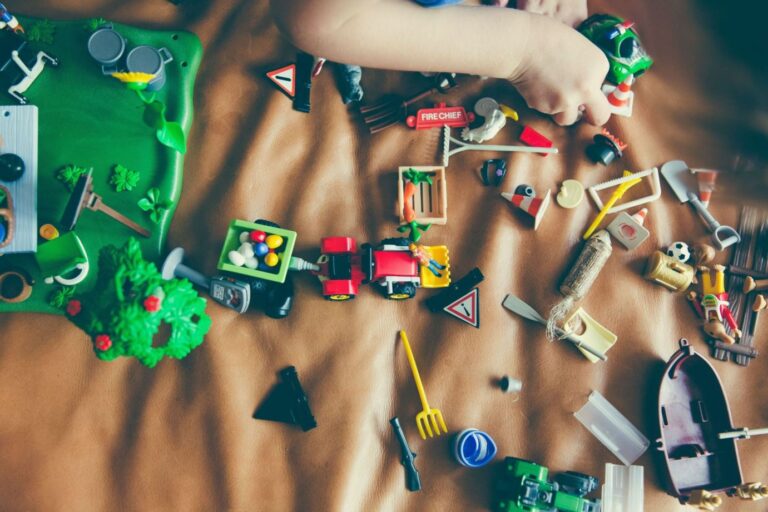 Ever since the invention of Lego bricks this fun game has been enjoyed by many families across the world. With fun construction game can help kids:
Develop fine motor skills;
lay the base for engineering skills;
start working on mathematics and physics;
release their creativity and imagination;
learn teamwork, strategy, and perseverance.
You can check the website here to brush up on your Lego facts. If you think that your child will find constructing something out of colorful bricks boring, this means that you simply haven't noted a wide variety of options Lego provides. Whatever your kid's into – Marvel's Avengers, Minecraft, Star Wars, Disney, Harry Potter – Legos got you covered!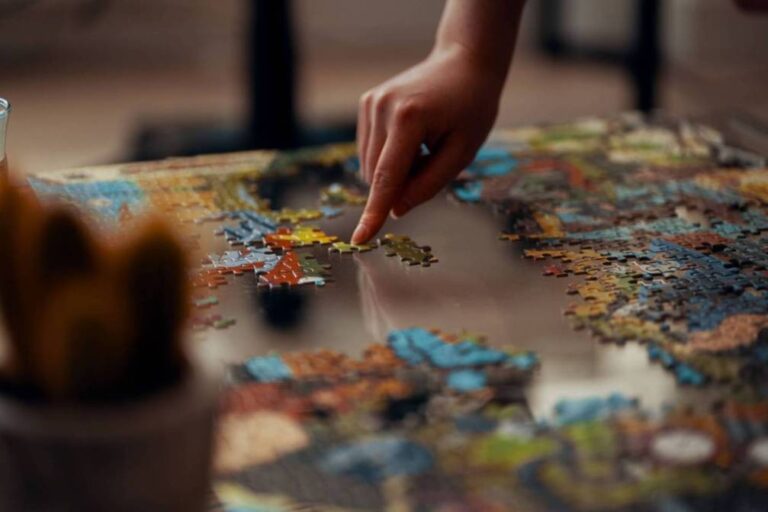 Puzzles are undoubtedly super fun, but few people know how helpful for child development they are. Assembling a picture from parts, a child learns to understand the connection between individual parts and the whole. Also, this versatile game contributes to attentiveness and memory, as well as the development of fine motor skills of the hands. In the process of laying out a picture, children develop a better orientation in space.
Puzzles are also very useful for the development of logical thinking. In order to correctly compose a complete picture, one must compare a lot of data: the shape of a puzzle piece, its size, color, as well as and overall picture. Building the puzzle, the child learns strategy, attention to detail, concentration, perseverance, and patience.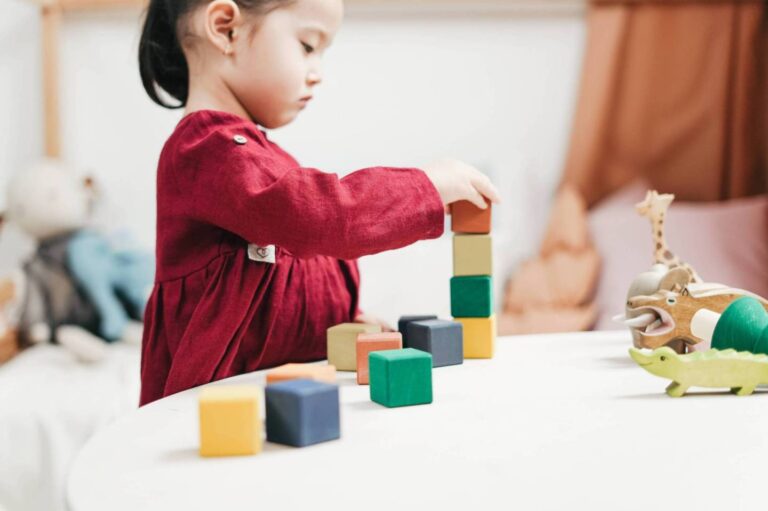 Most modern toys are made of plastic, but thankfully nowadays there are many eco-friendly toy options for any age that your kids will love to play indoors. The youngest of children will appreciate various wooden blocks, shapes, toys, as well as colored geometric cardboard figures, which can help the child learn to recognize shapes and colors.
Older kids will be delighted to receive intricate construction toys out of wood or cardboard, which are assembled from numerous parts and can sometimes even be set into motion using cardboard gears. Such games can have your child entertained for hours!
The game of checkers has been known since ancient times. Today this game is even considered a sport. Checkers develop logical thinking, ingenuity, ability to think abstractly, fosters perseverance, spatial imagination, strategy, etc. Checkers are a tool for the mental development of children. A child learning this game becomes more collected, self-critical, gets used to thinking independently, making decisions, reaching the final goal, and not be discouraged in case of failures.
Such activities are great for family or friends and are super fun, as they offer an element of competition. Plus, knowing how to play checkers a kid can start learning chess, which is far more complex but features the same mechanic.
These are just a few games that your child will love playing at home. Try all of these fun activities for kids and find out what games are most suitable for your kids considering their age, interests, and talents. If you keep some of these ideas in mind for your future indoor gaming needs, you'll be able to keep your kid entertained at home even without his trusty gadget!