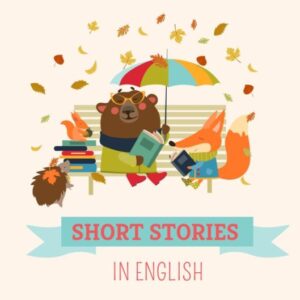 With changing time, the habit of reading is fading away. Kids these days are keener to watch and/or listen to their preferred content. While parents are often found introducing their kids to the habit of reading from a very young age (literally when kids are just days or weeks old), there comes a time when kids start to make their own choices. But as parents, we need to be extra careful when this habit of being behind digital screens start to impact them and when they need a break. 
As per this famous quote from Eleanor Roosevelt, human mind needs to be stimulated to think new ideas and broaden their horizons. So inculcating this habit in kids from an early age not only helps them to be intellectually stimulated but also to:  
Develop early literacy skills
Spark imagination and stimulate curiosity

Develop the ability to focus and concentration

Differentiate between 'real' and 'fantasy'
Understand strong emotions
Develop listening and communicating skills
Learn to value books and stories
But there can be tons of reasons when kids are not yet ready to pick up a book on their own and go along on a journey with the author. It can be due to the complexity of text for their age, language barriers and sometimes due to learning challenges or visual impairments. In such scenarios, audiobooks and audio stories can be a great friend for such kids and their parents. If done well to suit the kids age groups, this fascinating audio medium can take the kids on a journey without any of the earlier stated inhibitions.
Chimes Radio has now brought a huge collection of these Best Classic Short Stories In English for kids – especially edited to suit the young kids and narrated in a friendly Indian English accent that works best with them. Scroll down to read a short summary of each of these stories in English or tune in to these audio stories in a podcast format. 
At Chimes Radio, while we may not agree 100% with this view, but there is no denying the fact that initial years are critically important to shape one's character. Hence we appreciate how important it is for parents to start building strong moral values in kids from an early age. As research has proven, kids are at their most impressionable self till 7 years of age, and hence introducing good content which is high on moral values becomes critical. And what can be a better way to teach them morality than stories from our very own Indian Epics and Puranas? 
So we do have a great mic of content for kids and their parents that can be enjoyed together. From popular Classic English Stories for kids like Sleeping Beauty, Aladdin, Puss In the Boots, Snowwhite, and many more; to the more contemporary Short English Stories and mythological stories in Indian Epics and Puranas Stories. Lastly, to know and feel, what it is like to a kid in India, we have Lori Podcast  which tells you the stories about growing up in India.
Few of these stories in English for kids have been adapted into some of the biggest Hollywood movies like Cinderella, Aladdin and the Magic Lamp, Snow-white, etc. Each and every story has been a kid's favorite over the years. From legendary writers like Beatrix Potter, Grimm Brothers, and Watty Piper to name a few, we present the all-time favorite stories collection in English. 
Parents often struggle while searching for modern short stories in English for kids. That's where our compilation of contemporary short English stories for kids from various publishers and storybooks for kids across India and abroad might come in handy. These are short moral stories in English for kids, are usually under 5 minutes, narrated in a very kid-friendly way and each story carries a strong moral or social message behind it.
"Lori" is a collection of short stories in English based in India. This set of short stories for kids is about the precious bond of friendship and the lessons learned along the way. It also depicts the scenario of what it is like to grow up in India. The intention behind these short stories for kids is to recapture lost memories of innocence, adventure, and joy. Lori comprises five sets of short moral stories in English for kids.