Raksha Bandhan 2023 and its significance in India
Raksha Bandhan is an Indian festival that honors the unconditional love that exists between siblings. Check here when is Raksha Bandhan 2023.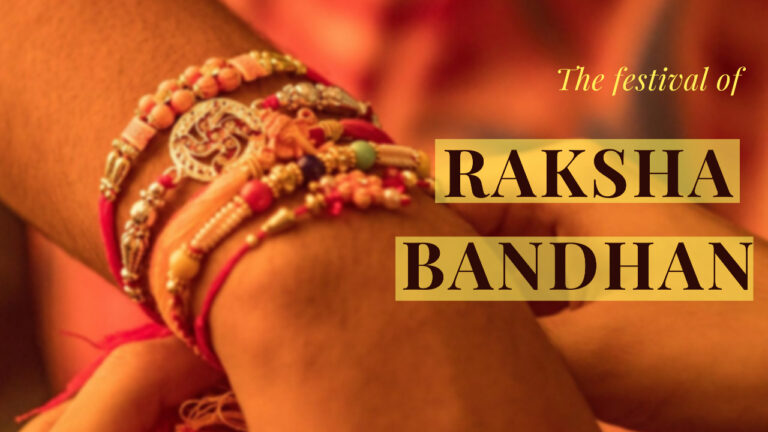 Time to Rakhi 2023 | Indian Festivals in 2023
Rakhi 2023- Raksha Bandhan, also known as Rakhi, is celebrated every year on the full moon in the Hindu month of Shravan. Raksha Bandhan in 2023 will be celebrated on Wednesday, 30th August. Sisters tie rakhi on their brothers' wrists on this day to protect them from negative influences and to pray for their long life and happiness. North India is where this festival is most widely observed.
About Raksha Bandhan (Rakhi Festival)
The terms "Raksha" and "Bandhan" combine to form Raksha Bandhan. The festival is described in Sanskrit as "the tie or knot of protection," with "Raksha" meaning protection and "Bandhan" denoting to tie. Together, the celebration represents the enduring love of brother-sister bonds.
Cousins, sisters, fraternal aunts, nephews, and other relatives also celebrate it. Raksha Bandhan is celebrated on the last day of the Hindu lunar calendar month of Shraavana, which falls in August most years.
When is Rakhsha Bandhan in 2023?
Raksha Bandhan or Rakhi in 2023 festival will be celebrated on Wednesday, 30th August.
History of Raksha Bandhan Festival
The history of Raksha Bandhan takes us back to Hindu mythology. As per Hindu mythology, there are many tales behind the Raksha Bandhan festival or Rakhi festival out of which the most popular legend is of Lord Krishna.
Lord Krishna- Mahabharata
In the Mahabharata, Lord Krishna was injured and left with a bleeding finger during a war with the devil King Shishupal. Draupadi had torn a portion of her saree and tied it over his damaged finger to prevent the bleeding.
Lord Krishna appreciated her care and compassion. He felt engulfed by her sisterly affection and sympathy. Thus, a bond, that of brother and sister developed between them, and he promised to protect her. 
The other mythological stories behind the Raksha Bandhan festival include:
According to the ancient legend, once there was a fierce battle between gods and demons. Lord Indra was having a tough fight with the powerful demon King, Bali. The war did not come to a decisive end.
Seeing this, Indra's wife Sachi went to Lord Vishnu who gave her a holy cotton thread. Sachi tied the holy thread around the wrist of Lord Indra who ultimately defeated the demons. In early times, the sacred threads were not just for siblings.
King Bali and Goddess Lakshmi
As per ancient when Lord Vishnu won the three worlds from the demon King Bali, he was asked by the demon king to stay in the palace. Vishnu accepted the request and started living in the palace. However, Goddess Lakshmi, wife of Lord Vishnu wanted him to return to Vaikuntha.
Therefore, she tied a rakhi around the wrist of Bali and made him her brother. On asking about the return gift, Goddess Lakshmi asked Bali to free her husband and let him return to Vaikuntha. Bali agreed and thus Lord Vishnu returned to his place with Goddess Lakshmi.
Raksha Bandhan in 2023 - How is it Celebrated?
Raksha Bandhan is celebrated as a sign of obligation between brothers and sisters. The festival is intended to honor any form of brother-sister relationship.
On this day, a sister wraps a rakhi around her brother's wrist and prays for his prosperity, health, and well-being. In exchange, the brother offers presents and swears to defend his sister from any danger and under any circumstances.
The ritual includes the sisters performing aarti and lighting a Diya, which symbolizes the fire deity. Sisters pray for their brother's well-being and place a "tilak" on their brothers' foreheads
Various Ways Of Celebrating Raksha Bandhan in 2023 Across India
The various ways to celebrate Raksha Bandhan in 2023 across India are: 
Rakhi in Northeastern part of India – Shravan Purnima
Rakhi has evolved into a popular festival in northeast India over the years. States with a substantial Hindu population, such as Assam and Tripura, celebrate the festival with great zeal. The Rakhi celebration, however, is no longer limited to Hinduism. People of various faiths bind their siblings' wrists with a protective thread.
Rakhi in Western Coastal – Nariyal Purnima
In the western coastal region, Rakhi Purnima marks the beginning of the Monsoon season. The new fishing season begins, and the fishermen honor Lord Varun (The Hindu Rain God)  by throwing coconuts into the sea.
Rakhi in Gujarat – Pavitropana
On this auspicious day, the people in Gujarat worship Lord Shiva. According to legend, everyone who worships Lord Shiva on this day is cleansed of all his sins. Pavitropana is formed of Pavitras, a few filaments of cotton and Kasa grass that are then soaked in a Panchgaivya mixture of five cow products. The Shivalinga is then wrapped with this thread.
Rakhi in West Bengal And Odisha – Jhulan Purnima
Jhulan Yatra or Purnima is a celebration that commemorates Radha and Krishna's courtship. A magnificent event of singing and dancing takes place over the course of a week in West Bengal & Odisha
Rakhi in Southern Parts Of India – Avani Avittam
In South India, Rakhi Purnima is known as Avani Avittam. On this day, Brahmins change the holy thread known as Janeyu, which they wear after having a holy bath.
Rakhi in Central Regions Of India– Kajari Purnima
In Central India, the Raksha Bandhan celebration is significant for farmers since it marks the beginning of the wheat and barley sowing seasons. Women collect soil in a cup made of leaves, which is then placed in a dark location in the house and worshipped for seven days before being immersed in a pond. 
How To Celebrate Your Raksha Bandhan in 2023?
With the current repeated spikes of Covid-19 after every few months, it will be an efficient decision to have an intimate celebration only
Celebrate Raksha Bandhan 2023 with distant family members and cousins over zoom call. Physical gatherings should be avoided
Don't forget to send a Rakhi online to your distant cousins and family members
Surprise your siblings with online gifts and foods
Have an amazing session of singing, dancing, games, and lots of gossip with relatives over video calls
Raksha Bandhan 2023 Wishes
Enjoy a Short Video of Rakhsha Bandhan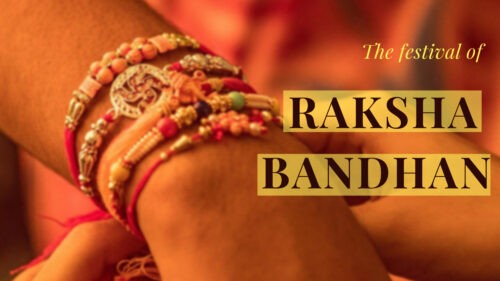 0:49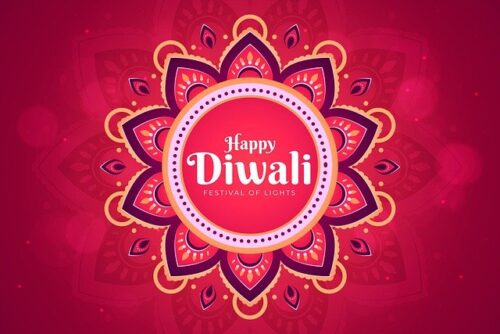 2:42
FAQ'S Raksha Bandhan in 2023