The Life of William Shakespeare
William Shakespeare, affectionately known as the Bard of Avon, stands as an immortal figure in the realm of literature and drama. He was born in Stratford-upon-Avon, England during the late 16th century. His contribution to the world of English literature encompasses an array of plays, sonnets, and poems that have indelibly shaped the literary landscape.
Shakespeare's achievements are unparalleled, with his works transcending time and language barriers. His portfolio boasts masterpieces such as "Romeo and Juliet," "Hamlet," "Macbeth," "Merchant of Venice", and "Othello," each a testament to his insightful exploration of human nature, love, tragedy, and ambition. 
His innovative use of language, profound character development, and compelling narratives have earned him accolades as a paragon of artistic brilliance and his style of writing a distinction of its own, Shakespearean language.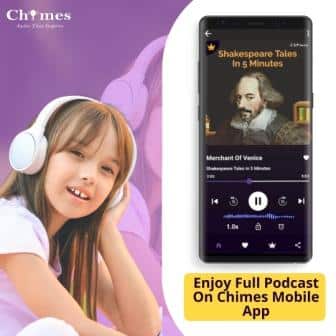 Beyond his literary eminence, Shakespeare's life is peppered with intriguing facts. His exact birthdate remains a mystery, adding an air of mystique to his persona. He found fame as an actor in London's Globe Theatre, captivating audiences with his performances. The Bard's vocabulary was astonishingly vast, contributing numerous words and phrases to the English language.
Today, Shakespeare's legacy is an indispensable part of global culture and education. His plays continue to grace stages worldwide, evoking emotions and sparking contemplation. Students, scholars, and enthusiasts delve into his works, unraveling layers of meaning and basking in the richness of his prose.
Explore the enigma of William Shakespeare and his profound impact on the literature using the brief summaries of his plays below. Unearth the brilliance of a man who sculpted words into timeless art, and experience the enduring resonance of his creations that illuminate the human experience.
1: The Merchant Of Venice
The Merchant of Venice, by William Shakespeare, centers on the merchant Antonio and his friend Bassanio, who needs a loan to woo the wealthy Portia. Antonio borrows from Shylock, a Jewish moneylender, promising a pound of his own flesh in default. Meanwhile, Portia's suitors must solve riddles to win her hand. Bassanio succeeds, but news arrives that Antonio's ships are lost. In court, Portia, disguised as a lawyer, cleverly interprets the contract, saving Antonio and ruining Shylock. The play explores themes of mercy, justice, and the conflict between them.
In "King Lear," William Shakespeare presents the tragic tale of King Lear, who plans to divide his kingdom among his daughters, Goneril, Regan, and Cordelia. Their inheritance depends on professing their love for him. Goneril and Regan flatter Lear, while Cordelia remains honest, leading to her disinheritance. 
Lear descends into madness as he realizes his grave error: Goneril and Regan betray him while Cordelia, the truly loyal daughter, is banished. Parallel to this, Gloucester also endures deceit from his illegitimate son, Edmund. The play underscores the harsh consequences of vanity, deceit, and the abuse of power.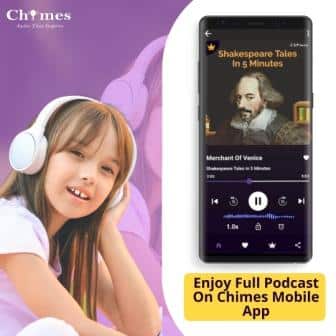 In "Macbeth," Shakespeare explores the dark consequences of unchecked ambition. Scottish General Macbeth encounters witches who fortell that he will become king. Spurred by this prophecy and instigated by his ambitious wife, Lady Macbeth, he murders King Duncan and usurps the throne. But guilt and paranoia consume both Macbeth and Lady Macbeth, leading to further violence as they try to secure their power. 
Eventually, Macbeth's tyranny incites rebellion. Macduff, a nobleman, kills Macbeth, fulfilling another part of the witches' prophecy. The play starkly illustrates how ambition can lead to moral decay and destruction.
Twelfth Night is a comedic play by William Shakespeare that involves intricate love triangles and mistaken identities. When shipwreck separates twins Viola and Sebastian, Viola disguises herself as a man, Cesario, and enters the service of Duke Orsino. Orsino loves Olivia, who rejects his courtship but falls for Cesario (Viola in disguise). 
Viola, meanwhile, has fallen for Orsino. When Sebastian arrives, he is mistaken for Cesario, leading to humorous mix-ups. Eventually, identities are revealed, and the play concludes with Viola marrying Orsino and Sebastian marrying Olivia, demonstrating Shakespeare's fondness for intricate plots and farcical situations.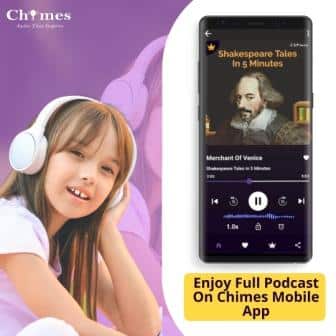 Antony and Cleopatra by William Shakespeare tells the tragic romance between Mark Antony, a triumvir ruling Rome, and Cleopatra, the Queen of Egypt. Antony's passion for Cleopatra conflicts with his duties in Rome, causing political strife. His rival, Octavius Caesar, capitalizes on this to undermine Antony.
Antony marries Caesar's sister, Octavia, for political reasons, causing heartbreak and fury in Cleopatra. Miscommunication leads to Antony's belief that Cleopatra has betrayed him. Ultimately, both commit suicide – Antony due to military defeat and thinking Cleopatra is dead, and Cleopatra rather than being paraded as a captive in Rome.
As You Like It is a comedic play by Shakespeare that explores love, identity, and the power of nature. When Duke Frederick usurps his older brother Duke Senior, the latter's daughter, Rosalind, is banished and disguises herself as a boy named Ganymede in the Forest of Arden. Orlando, who loves Rosalind, also escapes to the forest, unaware of her disguise. 
Ganymede (Rosalind) promises to cure Orlando of his love, staging a pretend wedding between them. Multiple love plots unfold amidst mistaken identities. In the end, Duke Frederick renounces his usurpation and all lovers, including Orlando and Rosalind, are united
Romeo and Juliet is a tragic romance by William Shakespeare, set in Verona, where two feuding families, the Montagues and Capulets, perpetuate a deadly conflict. Amidst this feud, Romeo Montague and Juliet Capulet fall passionately in love. They secretly marry with the help of Friar Laurence, who hopes to unite the families. 
However, misunderstandings and ill timing lead to Romeo being banished, and both Romeo and Juliet believe the other to be dead. Each takes their own life in despair, only for the truth to be revealed too late. Their deaths ultimately reconcile the feuding families.
Hamlet by William Shakespeare tells the tragic tale of Prince Hamlet of Denmark, who seeks to avenge his father's murder. His father's ghost reveals that he was murdered by Hamlet's uncle, Claudius, who has since married Hamlet's mother, Gertrude. 
Hamlet's pursuit of revenge is marked by feigned madness, a tragic play-within-a-play, and deep philosophical introspection. His indecisiveness delays his vengeance and leads to the deaths of Polonius, Ophelia, Gertrude, and Laertes. In the climactic duel, Laertes wounds Hamlet with a poisoned sword, but Hamlet kills Claudius before succumbing to the poison, emphasizing the destructive nature of revenge.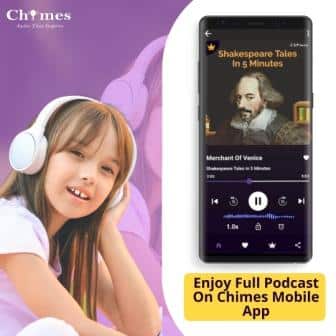 Comedy of Errors is one of Shakespeare's early farces revolving around mistaken identity. Two sets of identical twins, separated at birth, unknowingly cross paths in the city of Ephesus. The confusion caused by their similar appearances leads to accusations of infidelity, theft, madness, and demonic possession.
One set of twins, Antipholus and his servant Dromio, are from Syracuse, while the Ephesus-based twins share the same names. Misunderstandings abound until a final revelation reunites the twins and their parents. The play is a light-hearted comedy emphasizing confusion, slapstick humor, and the joy of reunification.
Julius Caesar by William Shakespeare is a historical tragedy that explores themes of power, loyalty, and betrayal. Caesar's increasing power and the prophecy that he will become Rome's dictator alarm senators Brutus and Cassius. Persuaded that Caesar's ambition threatens Rome's republic, they join a conspiracy and assassinate him. 
Mark Antony, Caesar's loyal friend, turns the populace against the assassins with a powerful speech, leading to civil war. Consumed by guilt, Brutus witnesses defeat and takes his own life. The play examines the dire consequences of political ambition, manipulation, and the moral complexities of betrayal.
The Tempest is a play by William Shakespeare that explores themes of power, revenge, and forgiveness. It centers around Prospero, a magician and former Duke of Milan, who is stranded on a deserted island with his daughter Miranda. Using his magical abilities, Prospero conjures a storm that brings his enemies to the island. As the story unfolds, he manipulates events to seek vengeance on those who wronged him. However, as the characters interact and relationships develop, themes of reconciliation and redemption come to the forefront. "The Tempest" is a complex tale of human nature and the transformative power of forgiveness.
12: Much Ado About Nothing
Much Ado About Nothing by William Shakespeare is a comedic play that navigates themes of love, deception, and miscommunication. The story revolves around two couples: Benedick and Beatrice, who engage in witty banter while denying their affection for each other, and Claudio and Hero, whose love is threatened by malicious schemes. Misunderstandings and eavesdropping lead to humorous and dramatic situations, showcasing the impact of gossip and deception on relationships. Ultimately, the play celebrates the triumph of true love over misunderstandings, as characters unmask the truth and find happiness, underscoring the folly of making much ado over trivial matters
Othello, a tragedy by William Shakespeare, explores themes of jealousy driven manipulation. The play follows the noble Moorish general Othello, who secretly marries Desdemona, a Venetian woman. Othello's ensign, Iago, driven by jealousy and revenge, manipulates Othello into believing that Desdemona has been unfaithful. This deception leads Othello to a tragic downfall, marked by irrational jealousy and violence. The play delves into the destructive power of jealousy and the devastating consequences of misplaced trust. It sheds light on human weaknesses and the tragic consequences of succumbing to manipulation and doubt.
The Winter's Tale by William Shakespeare is a tragicomedy that explores themes of jealousy, redemption, and forgiveness. The play begins with the irrational jealousy of King Leontes, who suspects his wife Hermione of infidelity and orders her imprisonment. The story then shifts to a pastoral setting, where redemption and renewal occur over the course of many years. Through a series of twists, the play explores the power of time and the possibility of reconciliation. "The Winter's Tale" ultimately presents a tale of personal growth, redemption, and the restoration of lost relationships, blending tragedy and comedy in a complex narrative.
15: The Two Gentlemen of Verona
The Two Gentlemen of Verona by William Shakespeare is a comedy that centers on the themes of friendship, love, and loyalty. The play follows two close friends, Valentine and Proteus, who navigate the complexities of romantic relationships. Proteus betrays his friend by pursuing Valentine's love interest, Silvia, despite being committed to his own beloved, Julia. Misunderstandings, disguise, and humorous situations ensue as the characters' loyalties and affections are tested. The play ultimately celebrates the power of true friendship and the transformative nature of love, highlighting the growth and change that come with self-discovery and personal development.
Measure for Measure by William Shakespeare is a dark comedy that delves into themes of justice, morality, and power. Set in Vienna, the play follows Duke Vincentio as he disguises himself and hands over his authority to Angelo, who enforces strict moral laws. Angelo condemns Claudio to death for impregnating his fiancée, prompting Claudio's sister Isabella, a novice nun, to plead for mercy. Angelo offers to spare Claudio's life in exchange for Isabella's chastity. The play examines the hypocrisy of those in power and explores the complexities of virtue and corruption, leading to a thought-provoking exploration of morality and justice.
Timon of Athens by William Shakespeare is a tragedy that delves into themes of friendship, betrayal, and the corrupting influence of wealth. Timon, a wealthy Athenian, lavishes gifts on his friends but faces financial ruin. When he seeks help from those he aided, they turn their backs on him, revealing their superficial loyalty. Timon becomes a recluse, spurning society and living in the wilderness. The play critiques the fickleness of human nature and the emptiness of materialism. It explores Timon's transformation from generosity to misanthropy, offering a grim commentary on the destructive power of greed and the fragility of human relationships.
Coriolanus by William Shakespeare is a tragedy that examines themes of pride, power, and the tension between the individual and the state. The play follows the Roman general Coriolanus, a skilled warrior, and his struggles in the political landscape. His disdain for the common people leads to his banishment, and he allies with his former enemy to seek revenge on Rome. The tragedy explores the consequences of unchecked pride and the complexities of loyalty, as Coriolanus grapples with his identity and allegiances. The play reflects on the delicate balance between personal integrity and the demands of society and politics.
19: The Taming Of The Shrew
The Taming of the Shrew by William Shakespeare is a comedic exploration of gender roles, relationships, and transformation. The play centers on the headstrong Katherine, the titular "shrew," and her transformation through her marriage to the clever and determined Petruchio. Through a series of humorous and sometimes controversial tactics, Petruchio seeks to "tame" Katherine's fiery nature. The play delves into societal expectations, power dynamics, and the nuances of love and marriage. While it reflects the norms of its time, it also offers insights into the evolving dynamics of relationships, highlighting the complexities of personal growth and the negotiation of power within them.
Troilus and Cressida by William Shakespeare is a complex tragedy set during the Trojan War. The play interweaves themes of love, war, and human fickleness. Troilus, a Trojan prince, falls in love with Cressida, but their relationship is tested by the chaos of war and the shifting allegiances of their respective sides. The play critiques the blurred lines between honor and self-interest, and it portrays both the grandeur and disillusionment of conflict. Through its cynical portrayal of characters and the futility of their pursuits, the play offers a critical examination of human nature, ambition, and the nature of power.