How to Make Biscuit Cake?
Make fun delicious Biscuit Cake!
(You'll also be added to our weekly newsletter list)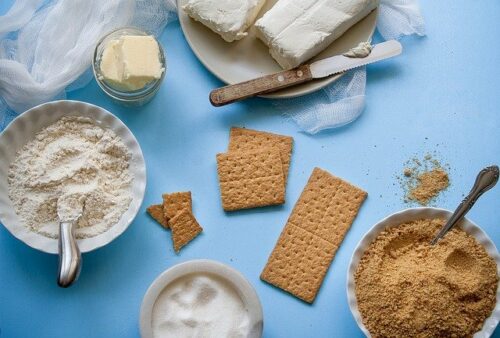 Recipe Name: Biscuit Cake
Preparation Time: 35  mins
Age of Cooking: 7 years & more
Serves Up to: 5 people 
(Under strict parental guidance)
Marie Biscuit (Any biscuit)
5 tbsp sugar
1/2 cup milk
1 tbsp butter 
Dry fruits
Crush the Marie biscuits in a mixer and add the contents into a bowl
Add  milk, sugar, and butter
Whisk all the contents properly
Pour the whisked mixture into a baking tray
Garnish it with almonds and nuts
Place the tray in the freezer for  25 minutes
Transfer the contents to the refrigerator section and let them cool
Adding little chocolate syrup will make it more delicious 😉
Biscuit Cake is a no bake dessert which you can enjoy with your main meal. Made with chocolaty crisp ingredients and goodness of milk and butter, our biscuit cake does not only gratifies the tongue but also gives  vitamins and minerals that promote growth and development of your child. It is easy to prepare and tastes great!
It  is rich in vitamins and minerals. It helps children grow stronger bones, keep the immune system strong, and stay active all day long.