How to Make Cucumber Soup
Make Cucumber Soup Recipe!
(You'll also be added to our weekly newsletter list)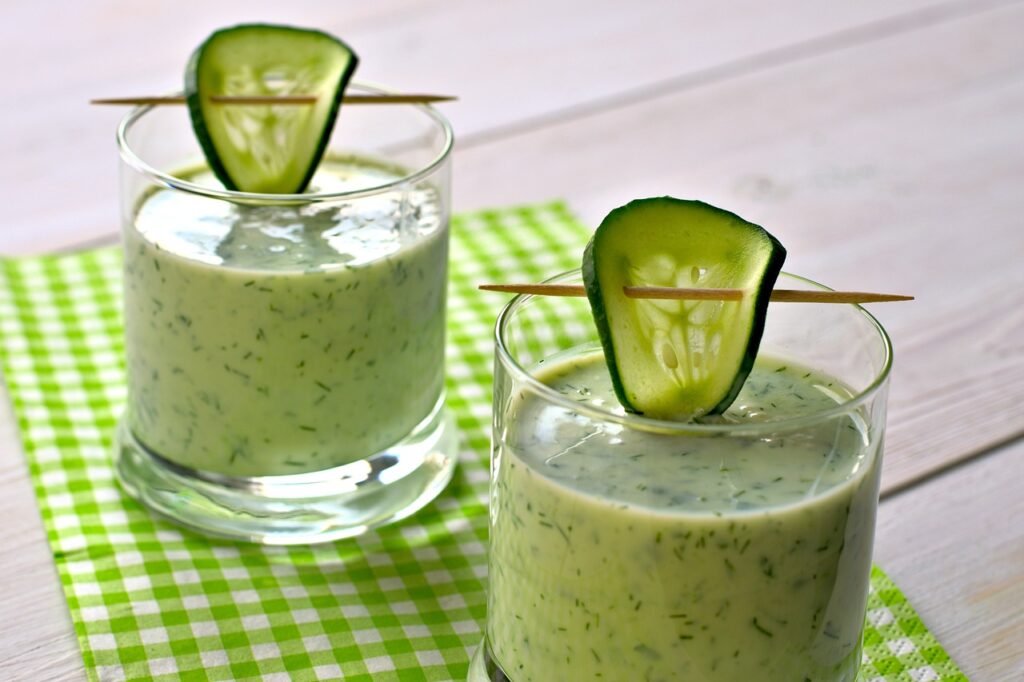 Recipe Name: Cucumber Soup
Preparation Time: 15  mins             Freezing time: 5 hours
Age of Cooking: 7 years & more 
Serves Up to: 2 persons 
(Under strict parental guidance)
2 cucumbers, peeled 
1 tbsp yogurt
7 mint leaves, chopped
1 clove garlic
Salt and pepper 
2 tsp lemon juice
2 cups vegetable stock
Blend the cucumbers into a paste
Add vegetable stock, yogurt, mint, garlic, salt, pepper, and lemon juice to the paste and blend it all together again
Keep the mixture in the fridge to cool for 5 hours
Pour it in a bowl and enjoy your chilled cucumber soup
You can garnish it with onion leaves or stems (optional)
Adding Mint enhances the flavour and fragrance of the Soup  😉
A simple to prepare, yet one of the most healthy and delicious soup. Cucumber soup is a blend of fresh cucumbers, known for their anti-oxidant property, yoghurt, rich in proteins and lemon juice, carrying plenty of vitamin – c. Needless to say that a Cucumber soup is a complete health drink for your developing kid.       
This recipe is inspired by the cooking without fire recipes for kids. Make this recipe of cooking without fire today and stay tuned for more fireless cooking recipes for kids.